Snowflake Maker
Use the drawing canvas below to create your own snowflake. Use standard (hexagonal) symmetry for your snowflake, of choose a different shape. Click the "time of day" checkbox to see how your snowflake will look in different lighting. Build a standard grayscale snowflake, or have fun with the color options! Click "Save" when you are ready to view a snowstorm based on your snowflake.







Save
Random storm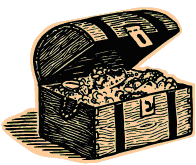 Do you have a question you would like to ask Professor Puzzler? Click here to
ask your question
!
Over 3,000 Pages of Free Content
We've been providing free educational games and resources since 2002.

Would you consider a donation of any size to help us continue providing great content for students of all ages?



Like us on Facebook to get updates about
new resources