Bruce Museum
Lesson Plans
>
Field Trips
>
United States
>
Connecticut
Bruce Museum

Just over the border from New York into Connecticut is a lovely museum called "Bruce Museum", located in Greenwich, Connecticut. It is a low-cost museum for the whole family - the rates were $10 per adult, and $0 for our children under 5 (as of 2017). However, the deal was even better than that, because we went on a Tuesday, and Tuesday was free-admission day (except, apparently for groups).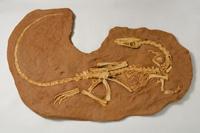 Tuesday was also a special day to visit because on Tuesdays from 11:00 - 12:00 they were having a special teaching session for children, in which a volunteer would talk to them about various museum pieces, show them some books, and do a craft with them. I missed most of the group tour, because, while our four-year-old did the group, the two-year-old wouldn't sit still for it, so I had to take her for a walk around the museum.
While we were there, the museum had some temporary displays - one was called iCreate - an artwork display by various teenaged art students from around the state (lovely, wonderful art!), another was an Andy Warhol exhibit, and (the one that our four-year-old loved) a display of dinosaur fossils and models.
Permanent exhibits include minerals on display, live fish and crabs in a mini aquarium, a variety of stuffed animals in a "natural habitat" display, and various paintings.
The dinosaur room had a life-sized cast of a Postosuchus skeleton, which fascinated both of my children. Also, there were several fossil footprints of Dilophosaurus - a dinosaur which roamed the Connecticut region.  There were many other fossilized remains as well, and for many of them, the display also included models of the animal. So you could look at a fossil, and then compare it to the sculpted animal. 
Even though my kids loved the dinosaur room best, I think it's accurate to say they found the entire display interesting. It certainly isn't the biggest museum I've been in, but when you're bringing kids, "big" isn't necessarily what you need anyway.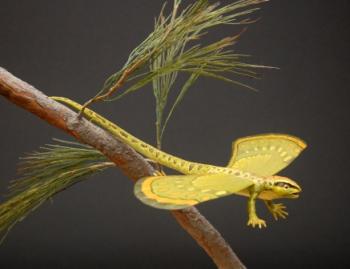 Contact the museum at brucemuseum.org to find information about group visits, group tours, and pricing.
Lesson by Mr. Twitchell
Blogs on This Site

Reviews and book lists - books we love!

The site administrator fields questions from visitors.

Like us on Facebook to get updates about
new resources