Pennsylvania, Reading Public Museum
Lesson Plans
>
Field Trips
>
United States
>
Pennsylvania
Pennsylvania, Reading Public Museum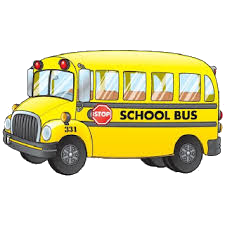 Editor's Note: The Reading Public Museum has one Namingha work on permanent display; please contact the museum for information about other displays, or about taking your students on a field trip to the museum.

Reading Public Museum
500 Museum Road
Reading, PA 19611-1425
610-371-5850

Web address: www.readingpublicmuseum.org
Email address: museum@ptd.net

Education Curator: Frank Ricci - 610-371-5850 x227
During the second week of December 2000 the second grade students from Wyomissing Hills Elementary Center departed for a journey to the Reading Public Museum and encountered a world and culture unlike most of them had ever experienced. Our students study Native American culture in their regular curriculum.

To be exposed to the world of the Hopi through your painting and sculpture was an awe inspiring experience for these students of varied backgrounds.

Although children certainly start out drawing in an abstract manner, abstraction is somewhat hard to explain. Your work seems to mesh abstraction and realism and the children expressed sheer delight while viewing it. Your symbolism made the Hopi culture and religion come alive for them.

It was most significant that they were able to view a new world through the eyes of an artist. We observed that although you grew up and live far away from us in the Southwest, we all have many of the same desires and dreams. We all want an environment that respects the earth.

Art teaches us to look at our world and to seek new ones. Your work has enriched our lives and that of our community.

Thank you for sharing your beautiful and inspiring work with us. We are most grateful to Dr. and Mrs. Stanley Grabius for helping to bring your art to our Museum, and to Dr. Robert Metzger and his fine staff at the Reading Public Museum and especially Frank Ricci for helping to educate us about the Hopi way.

We hope you enjoy the pictures of our Dan Namingha inspired projects.
Lesson by Christine S. Helinek
Blogs on This Site

Reviews and book lists - books we love!

The site administrator fields questions from visitors.

Like us on Facebook to get updates about
new resources