Sun and Planets by Size - Science Classroom Poster
Lesson Plans
>
Science
>
Astronomy
>
Posters
Sun and Planets by Size - Science Classroom Poster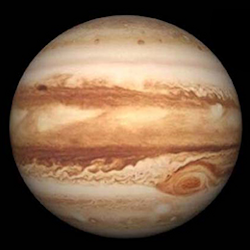 Seeing the planets and the sun all together on one sheet, with accurate relative sizes, can be quite an eye opener for students. That's what this poster gives.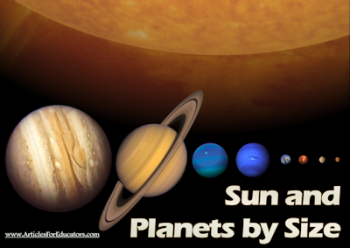 In order from left to right are: Jupiter, Saturn, Uranus, Neptune, Earth, Venus, Mars, and Mercury.

To download a high-resolution copy of this image to print and hang in your own classroom, click here:

High Resolution Sun and Planets Poster

Note: This poster has a lot of black space in it, so it'll burn up your black ink! Make sure you're printing it on good quality photo paper so it'll last a long time!
Lesson by Mr. Twitchell

Do you have a question you would like to ask Professor Puzzler? Click here to
ask your question
!
Get a FREE Pro-Membership!
Educators can get a free membership simply by sharing an original lesson plan on our Articles for Educators page!



Like us on Facebook to get updates about
new resources