Seven Books
Pro Problems
>
Math
>
Algebra
>
Functions
>
Arithmetic Sequences
Seven Books
Geraldine has 7 books which she has placed in order from least number of pages to most. She notices that her books' page counts are in arithmetic sequence. She further notices that the number of words per page decreases arithmetically from one book to the next. If the first book has 96,000 words, the last book has 123,132 words, and the middle book has 111,843 pages. Find the common difference in the sequence of the number of pages.
Presentation mode
Problem by Mr. Twitchell
Solution
In order to make it feasible for teachers to use these problems in their classwork, no solutions are publicly visible, so students cannot simply look up the answers. If you would like to view the solutions to these problems, you must have a
Virtual Classroom subscription
.

Assign this problem
Click here to assign this problem to your students.
Similar Problems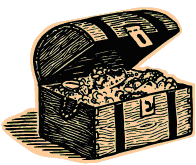 Do you have a question you would like to ask Professor Puzzler? Click here to
ask your question
!
Get a FREE Pro-Membership!
Educators can get a free membership simply by sharing an original lesson plan on our Articles for Educators page!



Like us on Facebook to get updates about
new resources