Height of Launch
Pro Problems
>
Math
>
Calculus
>
Differential
>
Max and Min
Height of Launch
A model rocket is launched from a launch pad, and reaches its maximum speed 0.5 seconds into its flight (when the fuel is depleted). At this point, the rocket is 150 feet off the ground, and has a velocity of 400
. Its height off the ground at that point is given by the following formula, in which h represents the height in feet, and t represents the amount of time elapsed after fuel depletion.
h(t) = 150 + 400t - 16.1t2
What is the maximum height the rocket attains before it begins to fall to the earth?
Presentation mode
Problem by Mr. Twitchell
Solution
In order to make it feasible for teachers to use these problems in their classwork, no solutions are publicly visible, so students cannot simply look up the answers. If you would like to view the solutions to these problems, you must have a
Virtual Classroom subscription
.

Assign this problem
Click here to assign this problem to your students.
Similar Problems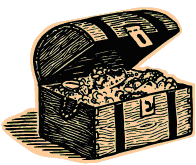 Do you have a question you would like to ask Professor Puzzler? Click here to
ask your question
!
Get a FREE Pro-Membership!
Educators can get a free membership simply by sharing an original lesson plan on our Articles for Educators page!



Like us on Facebook to get updates about
new resources