Western US State Shapes
Quizzes
>
Geography
>
North America
>
United States

Can you identify the shapes of US states in the Western and Mountain state regions, including the non-contiguous states? Wyoming and Colorado have been omitted, since they are almost indistinguishable in shape.
When you click
Start Quiz
, multiple-choice questions will appear one at a time. Choose the correct answers, and find out how much you know!
Quiz by Mr. Twitchell

Assign this quiz
Click here to assign this quiz to your students.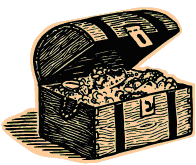 Do you have a question you would like to ask Professor Puzzler? Click here to
ask your question
!
Over 3,000 Pages of Free Content
We've been providing free educational games and resources since 2002.

Would you consider a donation of any size to help us continue providing great content for students of all ages?



Like us on Facebook to get updates about
new resources