Mountain
Reference
>
Science
>
Technology
>
Search It Out!
The Search It Out unit was designed to help students get practice using search engines to find information online. We have done out best to provide questions which can be answered with some very basic search queries in Google, Yahoo, or any other search engine.
For your convenience, we have provided a Google safe search box below.
Questions
1.
On what continent would you find the tallest mountain in the world?
2.
What is the name of the volcano near Mexico City?
3.
In what mountain range would you find both Cranberry Peak and Avery Peak?
4.
What is the tallest mountain in North America?
5.
List three things you should put in your backpack when you are hiking a mountain.
6.
Joe Simpson and Simon Yates are famous for their hike up what mountain?
7.
Who where the first climbers to reach the summit of Mount Everest?
8.
What is the name of the tallest mountain on Mars?
9.
What is Africa's tallest peak?
10.
What does it mean to climb a mountain "alpine style"?

Assign this reference page
Click here to assign this reference page to your students.

Telephone

Color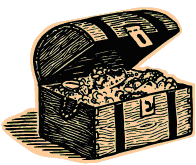 Do you have a question you would like to ask Professor Puzzler? Click here to
ask your question
!
Get a FREE Pro-Membership!
Educators can get a free membership simply by sharing an original lesson plan on our Articles for Educators page!



Like us on Facebook to get updates about
new resources