Top Ten Math Insults Poster
Lesson Plans
>
Mathematics
>
Posters
Top Ten Math Insults Poster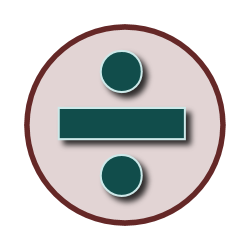 This one is just for fun; not a lot of educational value in it, I suppose, but it does get students wondering about words they use in everyday life that they weren't aware had mathematical meaning.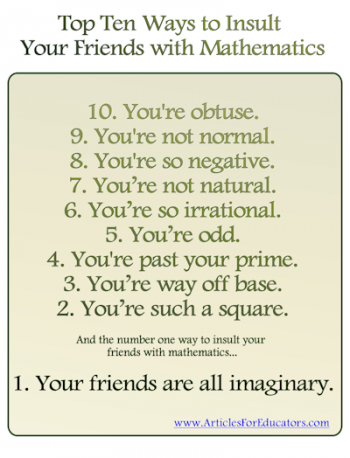 To download a high-resolution copy of this image to print and hang in your own classroom, click here:

High Resolution Math Insults Poster
Lesson by Mr. Twitchell
Do you have a question you would like to ask Professor Puzzler? Click here to
ask your question
!
Over 3,000 Pages of Free Content
We've been providing free educational games and resources since 2002.

Would you consider a donation of any size to help us continue providing great content for students of all ages?



Like us on Facebook to get updates about
new resources