It's been a while since I've updated the news, but it's not because we've been slacking off on development!  One of the very large and complex sections of The Problem Site is the "Printables" section, where we provide jumbles, mazes, word searches, and a variety of worksheets.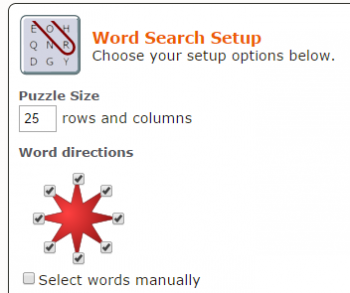 In redesigning this section of the site, there is a lot of behind-the-scenes work that needed to be done to give users maximum flexibility in designing their worksheets.  
With most of that work done, we have some Jumbles, Word Searches, and Cross Search puzzles available for you to try.  Just follow this link: Word-Lists, and then choose a word list from the Featured Lists.
Or you can go directly to a sample word list by clicking here: Solar System Vocabulary.
Pro Membership
In addition to having an ad-free experience, Pro Members will also have access to the ability to build their own quizzes, reference pages, and word lists for Jumbles and Word Searches.  As a limited time offer, we'll be inviting beta testers to try out some Pro Member features, without charge; if you're interested in testing Pro Member features, please fire me an email at dtwitchell@virtu-software.com to let me know.  Please include your username in the email.
Blogs on This Site

Reviews and book lists - books we love!

The site administrator fields questions from visitors.

Like us on Facebook to get updates about
new resources