Holidays
Holidays
Featured Quizzes

For each question, decide whether the statement is something that was described in the Bible account of the nativity, or if it is an unwritten...

Match the line of the song with the corresponding Christmas carol or Christmas song.

If you see a line from a popular Christmas song, can you identify what song it comes from?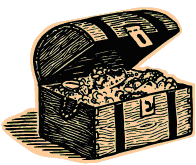 Do you have a question you would like to ask Professor Puzzler? Click here to
ask your question
!
Get a FREE Pro-Membership!
Educators can get a free membership simply by sharing an original lesson plan on our Articles for Educators page!



Like us on Facebook to get updates about
new resources