Ask Professor Puzzler
Do you have a question you would like to ask Professor Puzzler? Click here to
ask your question
!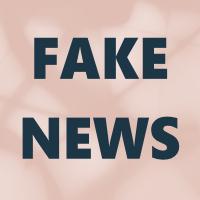 There's another stunt that has been used recently to promote fake news, and it involves the website archive.org, which is basically an archive of everything that's ever been on the internet. That's right - if you posted a sappy love poem to your childhood sweetheart back in 2001, it's probably still out there, just waiting for someone to discover it in 2020.
There are sites out there (medium.com is one example) which allow anyone to post on their site. In fact, Medium posts a notice that looks like this:
Anyone can publish on Medium per our Policies, but we don't fact-check every story.
So someone who wants to promote fake news can go to a site like Medium, create an account, and post whatever they want. Now, Medium makes it clear they're not going to fact-check everything, but if enough people complain about an article, they'll run it through their editorial process, and if they find that the article is bogus, they'll remove it. In fact, they'll replace it with a notice that looks like this: 
This account is under investigation or was found in violation of the Medium Rules
So the fake-news purveyor has wasted his time, right? Not at all! He probably assumed that would happen. That's where archive.org comes in. If his article remained on Medium long enough for Archive to scrape it, it now exists, and will forever exist, as part of the internet archive. So all he has to do is start sharing the version of the article on Archive.org.
So now, when you are scrolling through your social media account, and you see an article that looks interesting, before you click on it, check to see what the source is. "Archive.org" sounds like an impressive source, but if someone is sharing it from the internet archive, it's almost guaranteed that means the article has already failed a fact-check somewhere else.

Blogs on This Site

Reviews and book lists - books we love!

The site administrator fields questions from visitors.

Like us on Facebook to get updates about
new resources