Ask Professor Puzzler
Do you have a question you would like to ask Professor Puzzler? Click here to
ask your question
!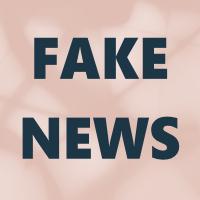 Have you ever wondered why news sites will occasionally put the word "Report" in their headlines? For example:
Report: Abraham Lincoln Thinks the Internet Is Dumb
or
Alien Spaceship Lands in New York City: Report
These headlines are, of course, a bit silly. But why is the word "Report" in there? Here's an example of why this might happen:
The New York Times does some investigative journalism and discovers that Cinderella is actually as mean and nasty as her wicked step-sisters, and spends her weekends beating up kids at playgrounds and feeding cyanide to pigeons (with all due respect to Tom Lehrer). So they write up a major news article about Cinderella and her weekend habits.
Now someone at CBS catches this story and thinks, "Our readers should know the truth about Cinderella, too!" Unfortunately, no CBS reporter has actually independently verified the details of the story. Under these circumstances, CBS might publish a headline like this:
Report: Cinderella Kills Pigeons
Then somewhere in the article (usually in the first paragraph, but not always), there will be a phrase like this: "according to a new report by NYT..." If it's an online article, that phrase will likely be a link to the original New York Times article.
The addition of the word "report" into the headline does two things for the news site. First, it allows them to acknowledge that they're using someone else's information. But also, it allows them to maintain some deniability. "We're not saying this ourselves, we're just telling you what someone else said," is the implication.
It can be dangerous, because it does allow dishonest sites to get away with all sorts of false reporting.  If I can find someone (anyone) who claims that the wicked witch was not planning to eat the children, I can create a headline like this:
Report: Gretel Burns Innocent Woman Alive
In other words, if you are unscrupulous, you can get away with passing off a rumor as a news story.
Fake news sites and Fringe news sites have been using this technique for years, because they understand some very important psychology:
If you want someone to believe something, put it in the headline, because most who see the headline as they're scrolling through their social media will not click through to read the story. There have been studies done on this: Americans are relying more and more on headlines to get their news. According to an API study done in 2014, less than half of Americans surveyed read past the headlines in the last week. If you think that statistic has gotten better in the last six years, then: "Report: I've got a bridge to sell you."
Even if they do click through, the headline itself has framed the reader's understanding in such a way that they are prone to accept the reporting as factual, even if it turns out that the source is utterly unreliable. (Check out the following New Yorker article, which examines an APA study on this topic).
For fake news sites, this is a win-win situation. Whether the person reading the headline clicks through to the article or not, their perceptions of reality have been changed. And if they do click through, the fake news site earns money from advertising. I've been watching fringe news sites do this for several years, and they are getting very good at it. Pay close attention to every article you read, and evaluate the reliability of their sources. Resist the temptation to read a headline and scroll on without investigating. If you read a headline, and don't have time to read the article, assume it's not true (particularly if you're not familiar with the source). Once you find a site that regularly uses techniques to pass off rumor as truth, avoid clicking through to their articles - do your part to help dry up their revenue sources.

Blogs on This Site

Reviews and book lists - books we love!

The site administrator fields questions from visitors.

Like us on Facebook to get updates about
new resources