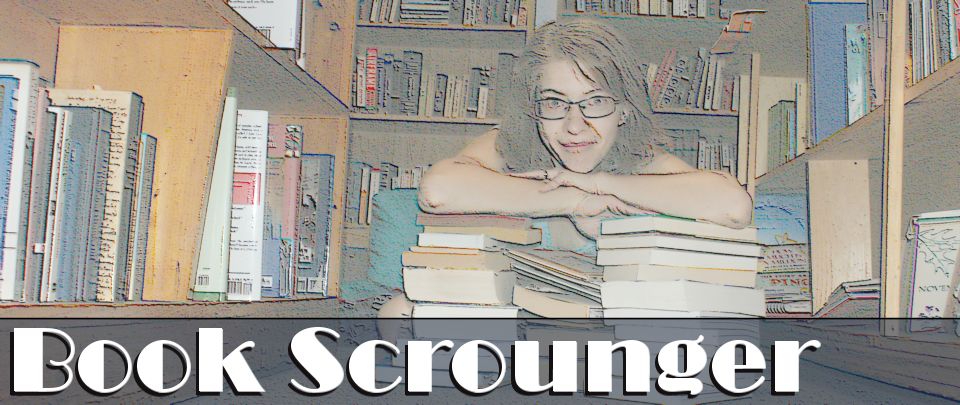 scrounge: /skrounj/ informal verb: to actively seek [books] from any available source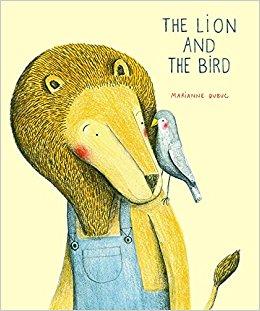 The Lion and the Bird is a beautiful, contemplative story by Montreal author/illustrator Marianne Dubuc, and it was originally published in French. It tells the story of a lion who finds an injured bird in the autumn, and cares for it over the winter. But when spring comes again, the lion understands that the bird has to fly away with the other birds. 
One thing I love about the way this tale is told is that it makes space for sadness. Even though the book does leave us with a happy ending, we really feel the loss the lion feels as he walks sadly back to his house after saying goodbye. We watch him wordlessly trying to go about his daily tasks as usual, with the inescapable awareness that someone special is missing. "Sometimes life is like that," we are told. 
Not only is there space for sad emotions, but Dubuc gives space for the tale to be told in the first place. At 64 pages, the book manages to feel complete and well-rounded without being "long." It is not overly wordy either -- the sentences are fairly short and simple, going back and forth between the narrator and words spoken by the lion. 
The story itself could be summarized quite easily in a sentence or two, but the author makes use of white space, multiple frames, and also a few wordless pages to convey a linear narrative where even the small moments are important. This also gives space for the adult reader to point things out to a child, or ask questions ("How do you think the lion feels right now?") without disrupting the flow of the story.
This story is brief, yet thorough -- succinct, yet spacious, encompassing a look at each of the four seasons, the sadness of letting go, and the beauty of friendship.
Format: Hardcover
Author/Illustrator: Marianne Dubuc
Pages: 64
Content Advisory: None
Featured Games on This Site
Match color, font, and letter in this strategy game
Mastermind variation, with words
Blogs on This Site

Reviews and book lists - books we love!

The site administrator fields questions from visitors.

Like us on Facebook to get updates about
new resources