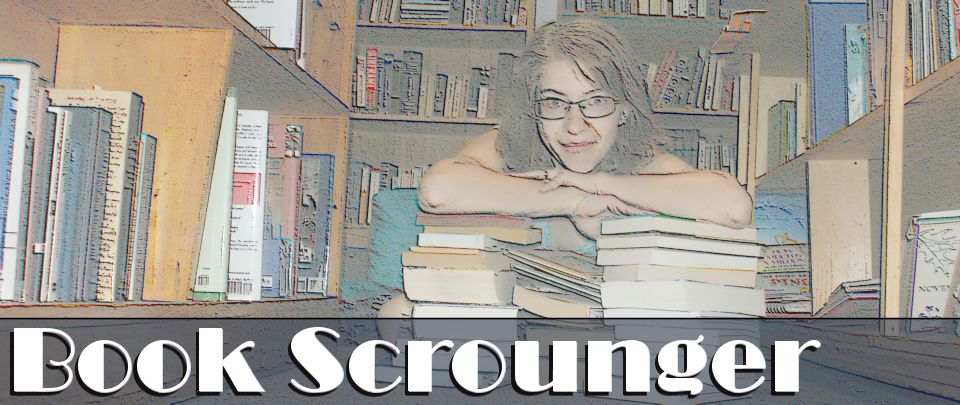 scrounge: /skrounj/ informal verb: to actively seek [books] from any available source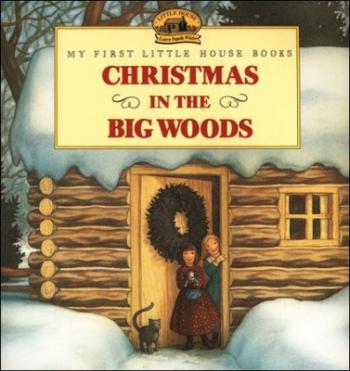 I grew up reading Laura Ingalls Wilder's Little House series, and while my own children aren't quite ready for that, I found Christmas in the Big Woods to be a wonderful, simple introduction to those stories, as well as a celebration of Christmas in a less materialistic time and place. 
With warm illustrations and descriptive text, we are introduced to the Ingalls family: Ma, Pa, Mary, Laura, and Carrie, and their log cabin in the woods of Wisconsin. They are preparing to celebrate Christmas with Laura's aunt, uncle, and cousins, who are coming for a visit. 
This book briefly shows some of the activities I remember from reading these books years ago: "pancake men" on the griddle, molasses candy poured onto pans of snow, Laura's doll named Charlotte, and new red mittens in her Christmas stocking. Details like this are easy for children's minds to latch on to, and I'm sure that when we do eventually read Little House in the Big Woods it will already seem a little bit familiar thanks to this story. In the meantime, it's a nice bit of nostalgia for those of us who grew up on these stories.
Scrounged From: Our local library
Format: Hardcover
Author: Laura Ingalls Wilder
Illustrator: Renee Graef
Pages: 32
Content Advisory: None
Understanding Coronavirus Spread
A Question and Answer session with Professor Puzzler about the math behind infection spread.
Blogs on This Site

Reviews and book lists - books we love!

The site administrator fields questions from visitors.

Like us on Facebook to get updates about
new resources