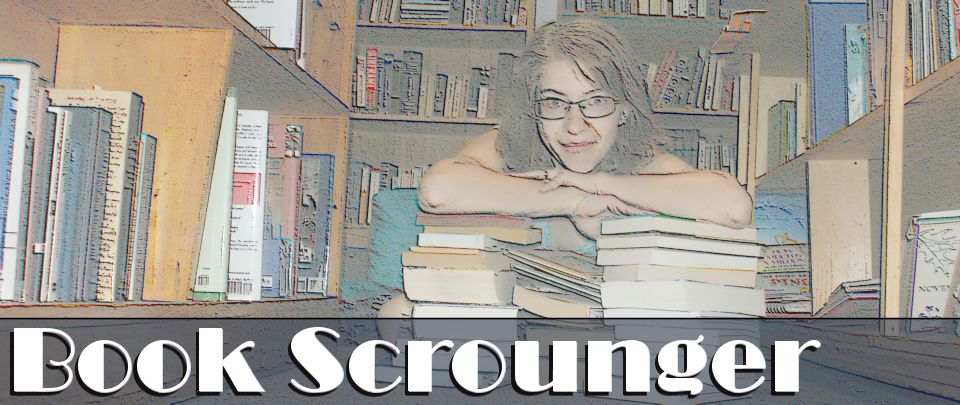 scrounge: /skrounj/ informal verb: to actively seek [books] from any available source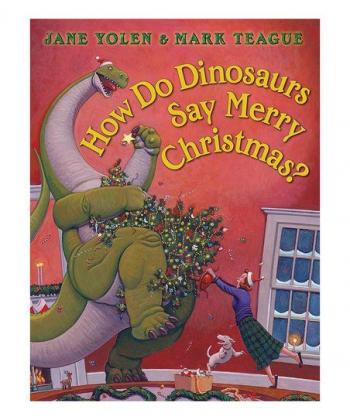 How about a fun one for Day 10? How Do Dinosaurs Say Merry Christmas? Since our son has been interested in dinosaurs for a while, he especially enjoys this series. Generally, each book in the "How Do Dinosaurs..." series uses rhyming text to ask how a dinosaur should behave about the topic at hand, using certain examples of rude/inconsiderate behavior -- in the case of Christmas, things such as opening presents early, picking off ornaments, etc. Then we are assured that this is not how dinosaurs act, and are told about the kind and helpful things they do (helping to trim the tree, etc.).
The illustrations depict enormous, colorful dinosaurs managing somehow to coexist with human parents and friends. Not only is it a fun way to remind children about how to be considerate, but it's also fun to imagine what life would actually be like if we shared it with big, friendly, real-life dinosaurs!
The name of each dinosaur is given somewhere on the page it is introduced, and all of the dinosaurs and names are shown together on the pages inside the front and back covers.
Scrounged From: Our local library
Format: Hardcover
Author: Jane Yolen
Illustrator: Mark Teague
Pages: 40
Content Advisory: None

Understanding Coronavirus Spread
A Question and Answer session with Professor Puzzler about the math behind infection spread.
Blogs on This Site

Reviews and book lists - books we love!

The site administrator fields questions from visitors.

Like us on Facebook to get updates about
new resources