scrounge: /skrounj/ informal verb: to actively seek [books] from any available source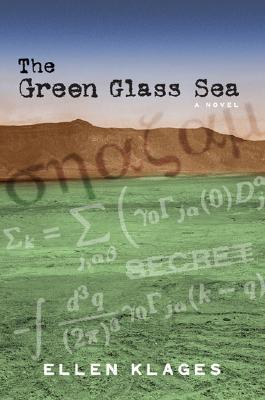 The Green Glass Sea is a very interesting idea for a book -- it tells the story of a gradual friendship between two girls who live in Los Alamos -- a place that didn't exist on paper during World War II, because it's where scientists worked on the atomic bomb. Both Suze and Dewey have parents who are working on the "gadget," and both girls are misfits to one degree or another. When they have to live together, they begin to learn to appreciate each other's strengths. 
Aside from the friendship, this story is filled with details of the period. While some scenes were, I thought, I bit overly detailed and slow, items and places are still very thoroughly described. This novel also contains positive characterizations of a woman scientist and a girl who is an engineering nerd. At the very least, this has piqued my interest for Los Alamos and what it must have been like to live there as a kid. While the story doesn't go into detail about the ethical issues surrounding the atomic bomb, that is at least alluded to by the end.
Scrounged From: PaperbackSwap.com
Format: Paperback
Author: Ellen Klages
Pages: 324
Content Advisory: A few "minor" swear words, a couple scenes of bullying, and a parental death is described (not graphic)
Blogs on This Site

Reviews and book lists - books we love!

The site administrator fields questions from visitors.

Like us on Facebook to get updates about
new resources