Welcome to the Puzzler Chat Community Forum! If you would like to post in this forum, you must be a site member who has completed at least 5 games or puzzles on the site. If you have not yet played our games, mosey on over to the "Games" menu at the top of the page and get started!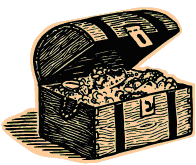 Do you have a question you would like to ask Professor Puzzler? Click here to
ask your question
!
Over 3,000 Pages of Free Content
We've been providing free educational games and resources since 2002.

Would you consider a donation of any size to help us continue providing great content for students of all ages?



Like us on Facebook to get updates about
new resources