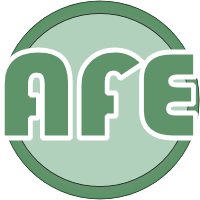 In 2002, we launched two major websites: The Problem Site, and Articles for Educators. These two sites were both educational in nature, but had very different focuses. The Problem Site was geared toward students, with math problems and educational games. Articles for Educators was geared toward teachers, with lesson plans and research topics in the field of education.
As time has gone on, the focus of The Problem Site has broadened, and we've provided more and more resources for teachers, such as printable worksheets, reference units, the virtual classroom, and other features. In recent months we've come to recognize that there is no longer need to maintain two separate websites, as the content of Articles For Educators fits within the scope of this site.
Accordingly, we've been working to transfer the content from AFE over to TPS, and at the same time we've developed more robust features for that content; now teachers who use the "Lesson Plans" section of this site can create not just lesson plans, but also slide shows, worksheets, and answer keys. The new version of AFE can be found here: Lesson Plans.
As an example, I just added a lesson plan that I used in my high school Physics class last week. This lesson plan contains instructions for the teacher, a short slide show, and a couple handouts teachers can use. The lesson is: Blue Whales Eating Krill.
You can also integrate lesson plans with "Pro Problems" on the site; set up a slide show that contains selected pro problems for your students. Here's an example: Systems - Word Problems.
I hope you enjoy the updated appearance and easier "Print" capabilities of the new Articles for Educators, as well as the way it integrates with The Problem Site.
---
On a completely different subject, I would like to wrap up with an apology; The Problem Site had a bit of downtime overnight as we migrated the entire system to a new server. The process took about 1.5 hours 3:00 AM to 4:30 AM (EST). The process was intended to happen over the weekend while schools were not in session, but due to circumstances beyond our control, the process was initiated overnight this morning. 
We understand that may have produced inconvenience for our schools in China, India, and throughout Europe, and I apologize for that inconvenience. The new server is faster and more robust, and we do not anticipate any more downtime in the near future.
Blogs on This Site

Reviews and book lists - books we love!

The site administrator fields questions from visitors.

Like us on Facebook to get updates about
new resources