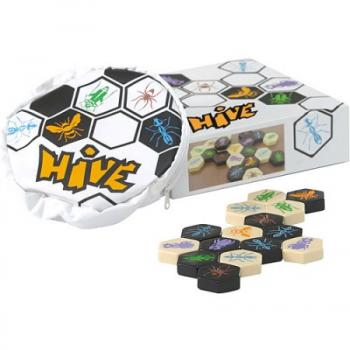 Board games are lots of fun, but what about boardless games? That's what Hive is. In Hive, the pieces are unconstrained by a physical playing board. 

Also, all the playing pieces are hexagonal in shape, which means this game is very different from most strategy board games; unlike games which are played on a square grid, Hive Game is based on a hexagonal grid. That produces a whole different way of developing strategies. 

The goal of the game is to capture your opponent's queen, and each insect piece has its own rules of movement, making the game similar to chess, but without the 8 by 8 boundary!
Do you have a question you would like to ask Professor Puzzler? Click here to
ask your question
!
Get a FREE Pro-Membership!
Educators can get a free membership simply by sharing an original lesson plan on our Articles for Educators page!



Like us on Facebook to get updates about
new resources