scrounge: /skrounj/ informal verb: to actively seek [books] from any available source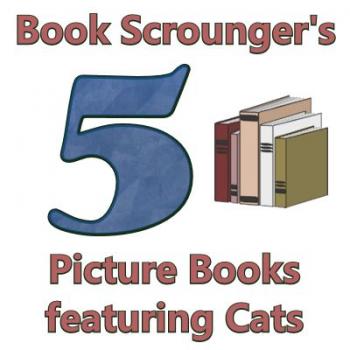 Probably most of us grew up with Dr. Seuss's The Cat in the Hat, in which we meet a very bold and unique animal, though still cat-like as far as wreaking havoc and making a big mess goes. Whatever your opinion of that one now, here are five more picture books in which felines feature prominently.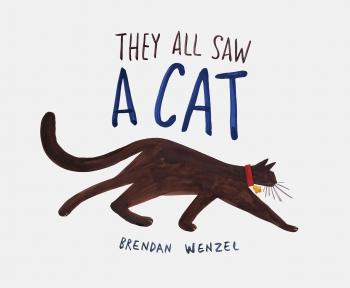 1. This Caldecott Honor book by Brendan Wenzel is deceptively simple in its portrayal of a cat as it "walks through the world." They All Saw a Cat is a visual depiction of the way the cat appears to numerous different animals. When the goldfish sees the cat, it's blurry and bug-eyed as reflected through its tank glass. When the mouse sees a cat, it's a terrifying animals with an emphasis on teeth and claws. For the flea it's a forest of hair, while the bat and the worm "see" it in ways even more unique. This is a lovely introduction to the idea of multiple perspectives.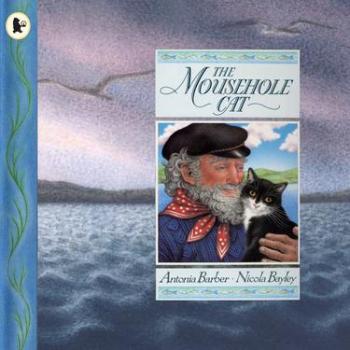 2. The Mousehole Cat (written by Antonia Barber) is a charming story about a brave English cat named Mowzer whose "pet" is a fisherman named Tom. When a long storm rages against their harbor, Mowzer envisions it as The Great Storm-Cat, and decides to see if she can help Tom calm it. This story is probably too wordy for preschoolers -- see my full review here.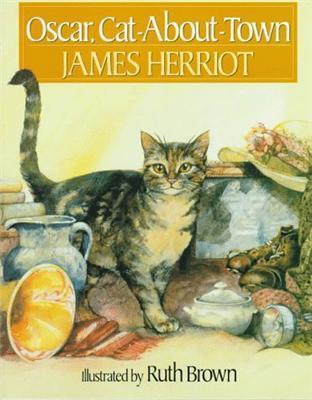 3. English veterinarian James Herriot wrote many wonderful stories for children, brimming with warmth, wonder, and respect for animals' individuality. Oscar, Cat-About-Town is one such story of a unique cat who has a strong desire to always be in the middle of the action, wherever it happens to be occurring! Herriot's stories do tend to have some big words in them, so they may be more appropriate for the older end of the picture book age range. For another Herriot story about a unique cat, see Moses the Kitten, or, if you feel like bawling your eyes out, The Christmas Day Kitten.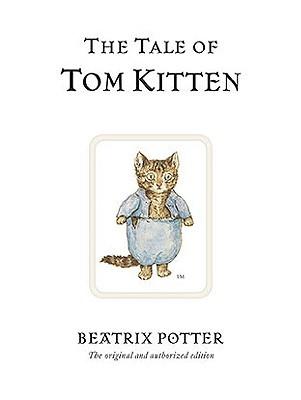 4. The Tale of Tom Kitten is a classic by Beatrix Potter, and tells the story of three kittens whose mother dresses them all up in clothes, sends them outside, and tells them to behave themselves, which works about as well as dressing up kittens would in the real world. Their mother is a cat too, but she acts more like a human, especially in her unrealistic expectations of kittens. It's so delightfully British when she exclaims "I am affronted!" at the end.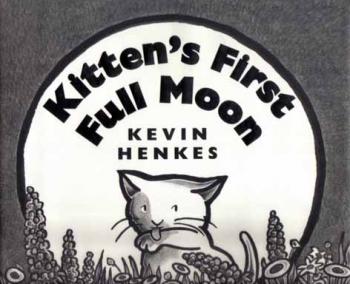 5. The monochromatic illustrations in Kitten's First Full Moon, a Caldecott winner by Kevin Henkes, portray lovely nighttime scenes that illuminate the moon -- which a certain kitten is convinced is actually a big bowl of milk. She spends most of the book trying to figure out how to attain it without success, but manages to have a happy ending anyway. This is a simple, repetitive story that young children would enjoy.

Blogs on This Site

Reviews and book lists - books we love!

The site administrator fields questions from visitors.

Like us on Facebook to get updates about
new resources