scrounge: /skrounj/ informal verb: to actively seek [books] from any available source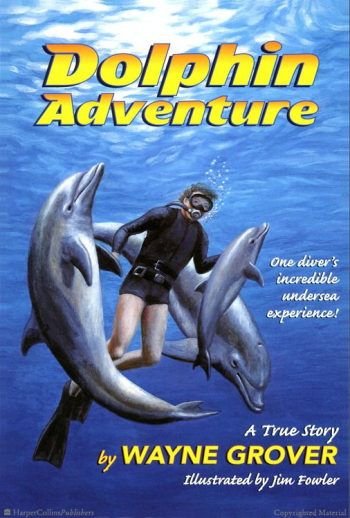 Dolphin Adventure is a short chapter book about a true experience Wayne Grover had while scuba diving. Two dolphin parents surprise him by bringing their baby to him with a hook stuck in its back, in hopes that he can help it. 
We get to experience Wayne's response and his thoughts during the process, the parents' anxiety, and the baby's fear, as well as an interruption by sharks! 
I found this to be an inspiring story that encourages compassion for animals, as well as giving us some very neat glimpses of dolphin behavior. If you enjoy this one, there is a sequel called Dolphin Treasure (though the dolphins don't feature as prominently there as they do in this one).
Scrounged From: HomeschoolClassifieds.com (Sonlight Core A)
Format: Paperback
Author: Wayne Grover
Illustrator: Jim Fowler
Pages: 80
Content Advisory: The baby dolphin's wound is described in order to detail how the hook is removed.

Blogs on This Site

Reviews and book lists - books we love!

The site administrator fields questions from visitors.

Like us on Facebook to get updates about
new resources