scrounge: /skrounj/ informal verb: to actively seek [books] from any available source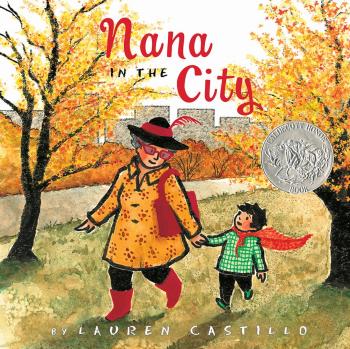 Nana in the City is a sweet picture book with simple words and lovely, colorful illustrations that perfectly portray autumn in the city. I have to admit, I sympathize with the little boy in this story. I think cities are scary too. They are loud, crowded, and I never seem to know where I am. But as his Nana shows him around (after making him a cape), he begins to develop an appreciation for everything a city has to offer.
This is a city picture book that even us country bumpkins can enjoy!
Scrounged From: Our local library
Format: Hardcover
Author/Illustrator: Lauren Castillo
Pages: 40
Content Advisory: None

Blogs on This Site

Reviews and book lists - books we love!

The site administrator fields questions from visitors.

Like us on Facebook to get updates about
new resources