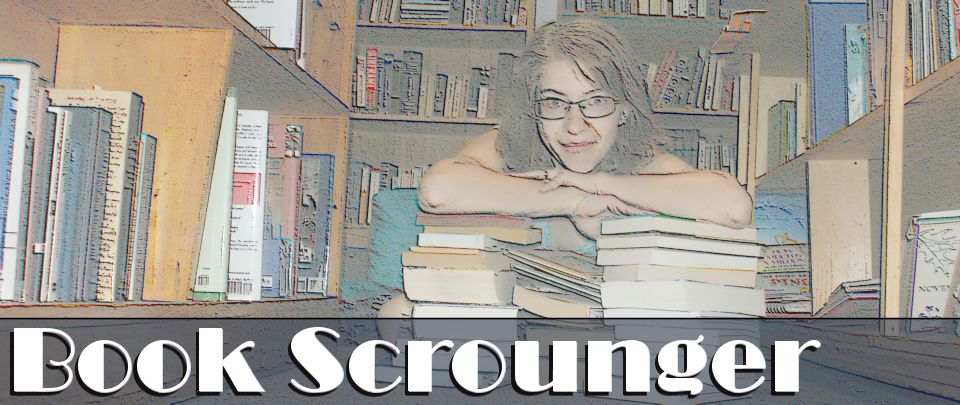 scrounge: /skrounj/ informal verb: to actively seek [books] from any available source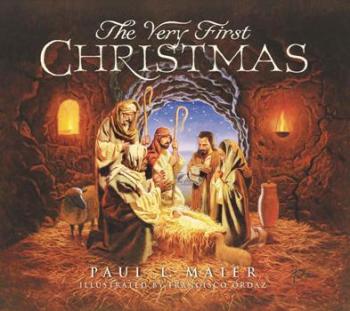 The Very First Christmas is available in two (as far as I know) different formats: a board book, and a longer hardcover book aimed at older children. This review is going to focus on the board book since that's the version we have.
I got this board book when my oldest child was two years old, because I was looking for a story about the first Christmas that was "just the facts" -- no talking animals, no speculation about what might have happened -- just an overview of the story as told in Luke's gospel (not that there's anything wrong with more "creative" versions -- I just wanted something more basic first). That's pretty much exactly what this board book is. 
With warm, believable, reverent images, this book communicates the basic facts of the story in a way young children can understand. It begins with Roman history -- Caesar Augustus orders a census to be taken. Then were are introduced to Joseph and Mary separately before we are told of their journey together to Bethlehem. This does make the narrative a bit "choppy" in the beginning, especially for a book that has few words to begin with. But I think this anchoring is very important, and again makes for a fact-based telling of the story without watering it down.
This book is obviously aimed at believers, because at the end it states that we can also tell others about Jesus the way the shepherds did (so that is the one departure from the actual story from Luke). We've really liked making this book a part of our Christmas celebration, and keep it around during other times of the year too.
Recently I had a chance to read the hardcover version of this book. It's longer (aimed toward older elementary children), and the story focuses on a mother telling her son the Christmas story before bed. But this boy has told his mother that he doesn't want fairy tales anymore -- just facts! I can appreciate this longer version for what it's trying to do, and once again the images (many the same as the board book, but there are more of them here) are realistic and warm.
Ultimately, the hardcover version includes a good deal of speculation (the year/date of Jesus's birth, whether the "stable" has been found, etc.), especially considering it mostly just covers the story from Luke's gospel and leaves out most of the elements from Matthew's gospel (the angel appearing to Joseph, King Herod) -- very little is said about the magi from the East as well. This book might be nice for children who are already beginning to ask about extrabiblical information in the story, but otherwise I prefer the board book -- or for older children, simply reading the story from Luke's and Matthew's gospels.
Scrounged From: Amazon
Format: Board book
Author: Paul Maier
Illustrator: Francisco Ordaz
Pages: 20
Content Advisory: None
Understanding Coronavirus Spread
A Question and Answer session with Professor Puzzler about the math behind infection spread.
Blogs on This Site

Reviews and book lists - books we love!

The site administrator fields questions from visitors.

Like us on Facebook to get updates about
new resources