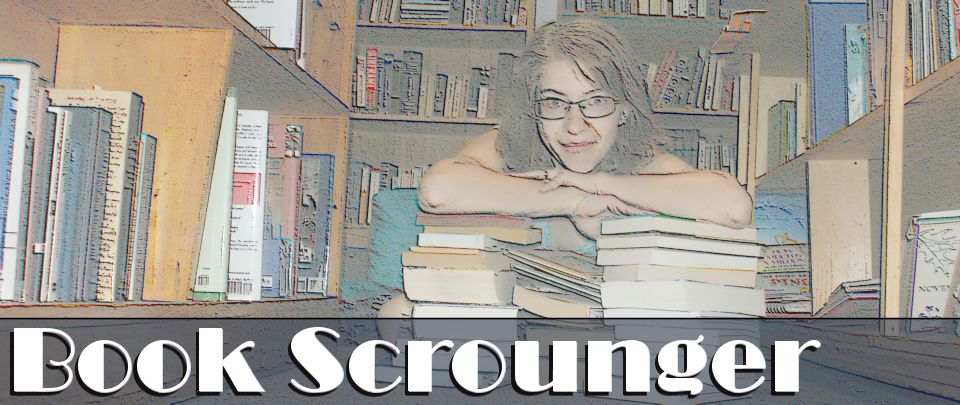 scrounge: /skrounj/ informal verb: to actively seek [books] from any available source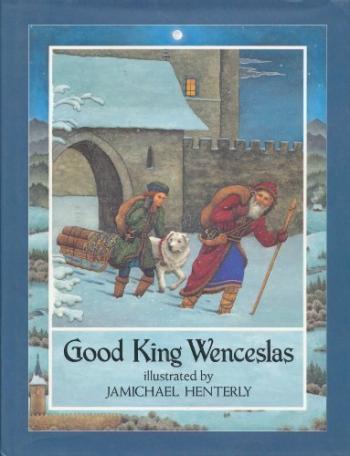 "Good King Wenceslas looked out
On the Feast of Stephen..."
And that's about all I could have recited of this song, except a mention of "Saint Agnes' fountain," and several archaic terms like "thither" and "hence." Though I had heard it sung before, I'd never actually looked up the lyrics until now. Fortunately, this picture book version of Good King Wenceslas has helped to give me a much fuller image of what the song is about.
The text is simply the words to the song, with wintery illustrations telling the story of the king who looked out and saw a peasant gathering wood for fuel, and decided to bring him food and wine to bless his family on that cold winter night (I can appreciate that this book changes the original word "flesh" to "food" to avoid any confusion).
While there is no specific mention of "Christmas" in this song, the image of a king leaving his safe and warm castle to help someone in need is extremely reminiscent of the Christmas story. Although I've never celebrated Saint Stephen's Day, it is observed on December 26 (27 for some) by Christians around the world, and therefore I found this song, as well as its admonition to "bless the poor" very fitting for a celebration of Christmas.
Scrounged From: Our local library
Format: Hardcover
Author: John Mason Neale
Illustrator: Jamichael Henterly
Pages: 24
Content Advisory: None

Understanding Coronavirus Spread
A Question and Answer session with Professor Puzzler about the math behind infection spread.
Blogs on This Site

Reviews and book lists - books we love!

The site administrator fields questions from visitors.

Like us on Facebook to get updates about
new resources