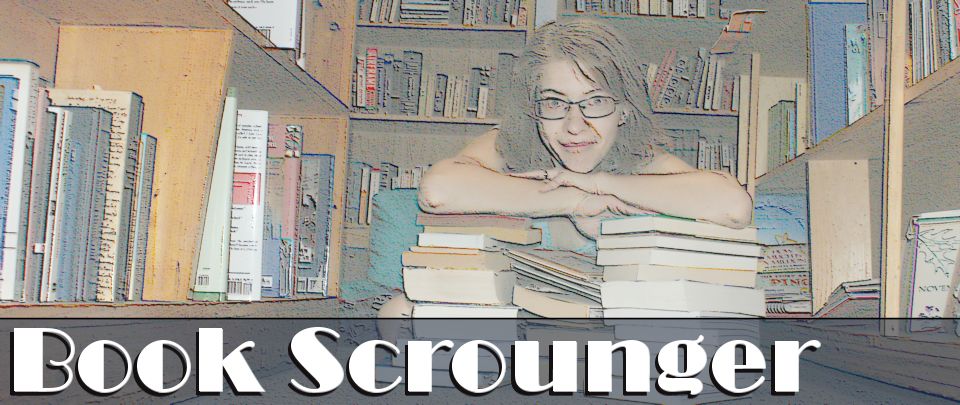 scrounge: /skrounj/ informal verb: to actively seek [books] from any available source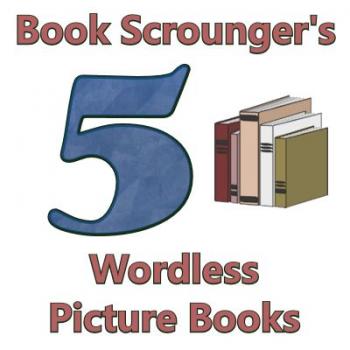 Most picture books use words and illustrations to tell a story -- but some artists are skilled at storytelling without using any words at all. Here are some of our favorites, in no particular order: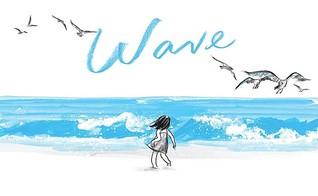 Wave, by Suzy Lee, is a simple book with a long horizontal-rectangle shape, that depicts a little girl interacting with the waves on a seashore. The vibrant blue stands out so well against the black and white, and the exuberance and curiosity is evident on the girl's face as she joyfully watches, kicks, and even taunts the waves. This is a fun book that even young children can "read" to themselves.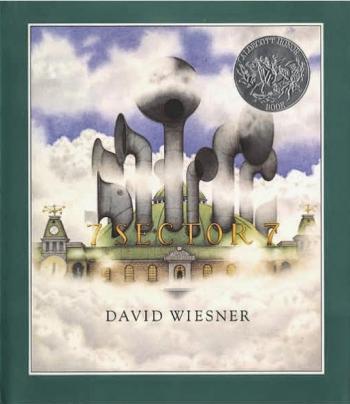 David Wiesner has written and illustrated many imaginative and detailed picture books, and Sector 7 is a wordless fantasy that seems to explore the question: What if clouds were alive? A Caldecott Honor book in 2000, this story follows a boy who goes on a school trip to the Empire State Building, where he meets a friendly cloud who takes him through the air to visit "Sector 7," a giant "assignment station" in the sky where clouds are received and dispatched to various places in various forms. But the clouds are unhappy -- they are stuck making the same boring shapes over and over again -- can the boy help them be more creative? And if he can, what will the "powers that be" think of it?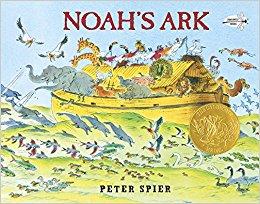 Peter Spier's Noah's Ark won the Caldecott Medal in 1978. Aside from some introductory text, it wordlessly tells the biblical tale of Noah and his floating menagerie. It's fun to see the ways in which he envisions so many animals living together during a flood. By the end of the story, I can really feel the relief and freedom that comes when the ark door opens and everyone is finally free to go their own way.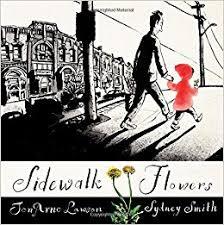 Sidewalk Flowers, by JonArno Lawson, is full of beautiful black-and-white illustrations that gradually gain more color as the story progresses. The images follow a father and daughter out for a walk. The daughter notices little things that her father does not seem to see -- such as flowers growing up through cracks in the sidewalk and other places. It's a celebration of beauty, and of the natural curiosity of a child, as well as her care and compassion for the lonely things that adults have learned to simply pass by.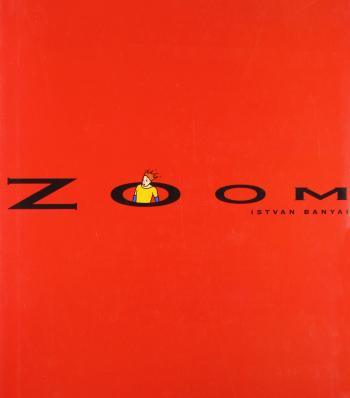 Zoom, by Istvan Banyai, is a clever book that simply shows us one image after another, and each time the frame is zoomed out a bit. After a while, we realize that some of the things that seem to be people are simply photos, or otherwise different than initially thought. By the time it's finished, it's hard to fathom how far away it is from the beginning. Each page contains a blank page on the left, and the image on the right, to keep from spoiling any surprises. This is one of the few books out there that is just as fun to "read" backwards!
Featured Games on This Site
Match color, font, and letter in this strategy game
Trap all the dots in this problem-solving puzzle
Blogs on This Site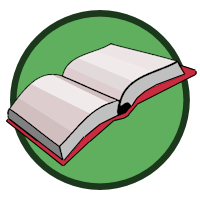 Reviews and book lists - books we love!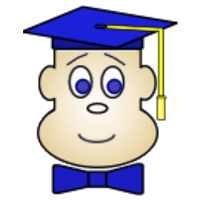 The site administrator fields questions from visitors.

Like us on Facebook to get updates about
new resources