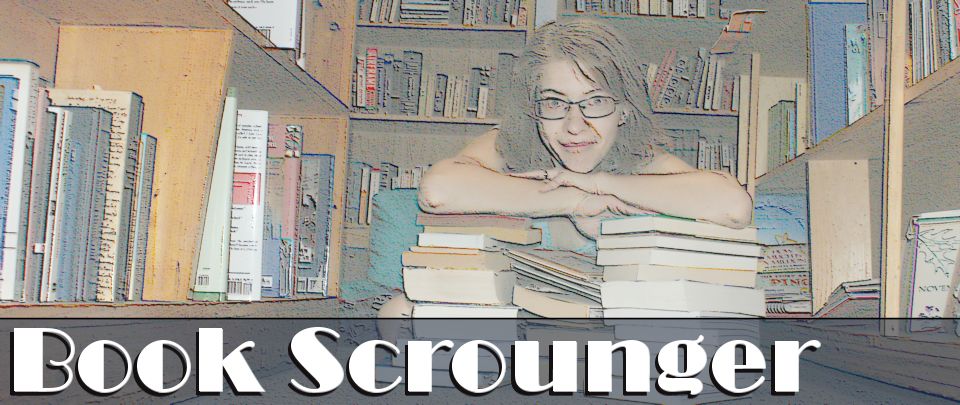 scrounge: /skrounj/ informal verb: to actively seek [books] from any available source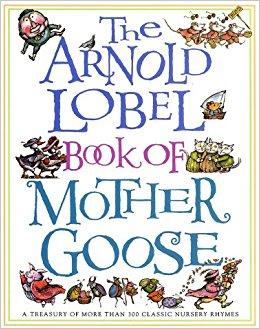 The Arnold Lobel Book of Mother Goose was an enjoyable addition to our kindergarten year. Not only do nursery rhymes build vocabulary and sometimes teach about history (not to mention cultural literacy in general), but they can also be a lot of fun, especially for the ones that have been made into songs, such as "Hey Diddle Diddle," "Three Little Kittens," "Old King Cole," etc. 
There is a lot of general silliness here, and the soft, colorful illustrations by Arnold Lobel (author/illustrator of the beloved Frog and Toad series) really add to the mood on each page. Some rhymes might be a bit scary, and as is to be expected with any literature that's this old, there are references to things that might be confusing to children nowadays: death (as it was a much more common reality that children experienced around them), corporal punishment (such as references to someone being "beaten" for unacceptable behavior), and just cultural practices that seem odd to us in general, such as courtship rituals, hunting practices, and rhymes involving nobility, etc. There are also some words here that are out of general use and may need to be explained.
So some rhymes may bring up conversations with children about some of these issues, in which case it's helpful for parents/teachers to be prepared for that. But overall, we really enjoyed reading this, and my children seemed to like reading from this book even more than regular poems -- probably because there is such a variety here (and yes, my kids really enjoy silly things too), including songs. While there were quite a few rhymes here I'd never heard before, there were also many favorites that I hadn't read in a while. Sometimes wordings are slightly different from what we may be used to, but there's no rule against changing a word here and there.
This would be a good book to pair with nursery rhyme songs, such as Wee Sing Nursery Rhymes and Lullabies, so that children will occasionally hear a rhyme that is familiar to them (but not too often).
Scrounged From: HomeschoolClassifieds.com (Sonlight Core A)
Format: Hardcover
Author: Various/unknown
Illustrator: Arnold Lobel
Pages: 176
Content Advisory: As noted above, older cultural practices may be confusing for children, and there are references to corporal punishment, death, hunting, and a few somewhat mean-spirited rhymes as well.
Featured Games on This Site
Match color, font, and letter in this strategy game
Trap all the dots in this problem-solving puzzle
Blogs on This Site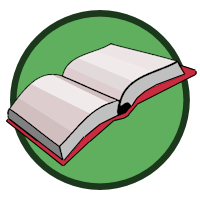 Reviews and book lists - books we love!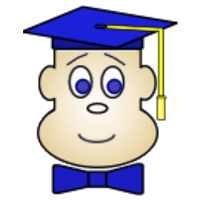 The site administrator fields questions from visitors.

Like us on Facebook to get updates about
new resources