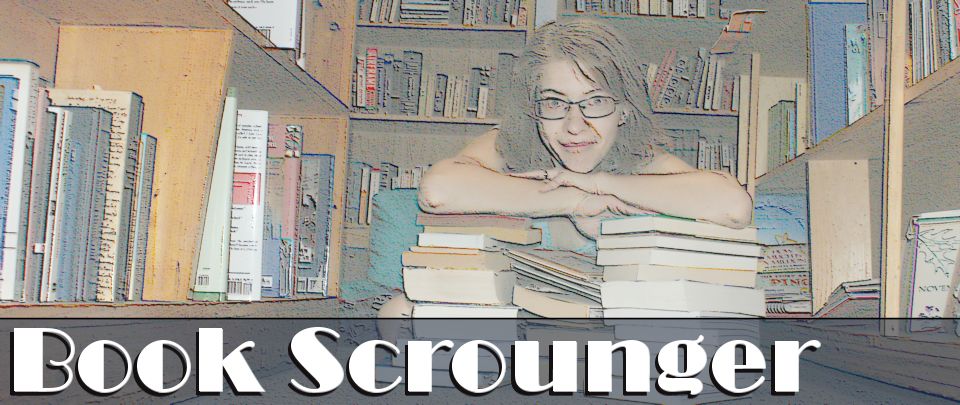 scrounge: /skrounj/ informal verb: to actively seek [books] from any available source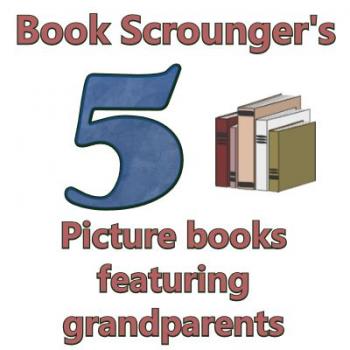 Whatever names you may have for them, based on tradition or heritage, grandparents are special. Here are some of my favorite picture books in which a child's relationship with one or both grandparents features prominently. For this list I decided to focus on living grandparents, rather than books that deal with loss -- but those are important too, and I plan on compiling a separate list later.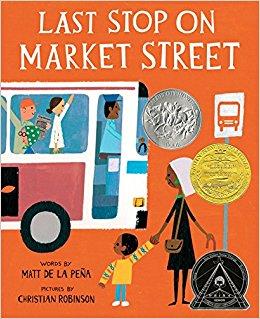 Last Stop on Market Street is a deceptively simple story about a boy named CJ and his Nana who are traveling by bus to volunteer at a soup kitchen. There are some eccentric-looking people on the bus, and they pass through a "dirtier" part of the city, but these things do not weigh down Nana's perception of the world. Instead, she and CJ make some connections with their fellow bus passengers, and CJ's Nana encourages him to take a higher view of life, no matter what they are doing. You can learn a lot from a Nana like this, without even realizing it.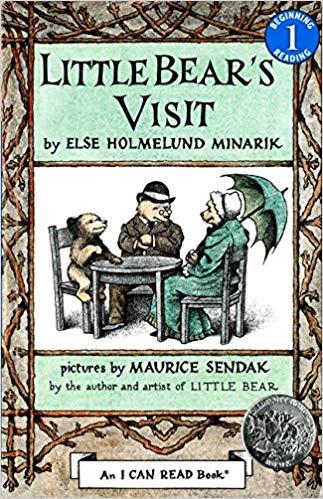 I grew up enjoying the Else Minarik classic (also illustrated by Maurice Sendak of Where the Wild Things Are fame) Little Bear's Friend, and so I also enjoyed the simplicity and charm of Little Bear's Visit, in which Little Bear goes to visit his grandparents for the day. It is not a busy day, but a day for exploring and spending time with his grandparents, as each one tells him a story -- his grandmother tells him the story of her pet robin and how she eventually let him go, and his grandfather tells the more fantastical tale of a goblin who is scared by a bump in an old cave and hears something coming after him (it's not as scary as it at first sounds). It's divided into short chapters for early readers, but my kids enjoy having it read aloud to them too.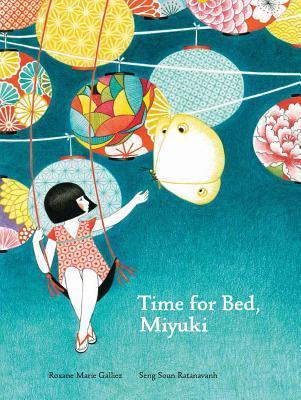 Time for Bed, Miyuki is a whimsical and fantastical story of a girl whose grandfather urges her to go to bed, but patiently puts up with the extraordinary things that she must get done before she is able to slumber. Very cool illustrations too, which tie in to Japanese culture. See my full review here.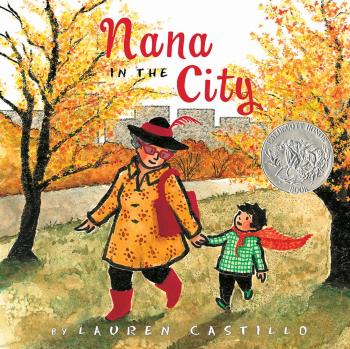 Nana in the City is about a boy who goes to visit his Nana in the city, and is at first nervous about how noisy and different it is, but soon comes to appreciate it more with his Nana's help. The plot is simple, but the relationship is sweet, and the illustrations are lovely and vibrant. The beautiful foliage colors also make this a wonderful book for autumn. See my full review here.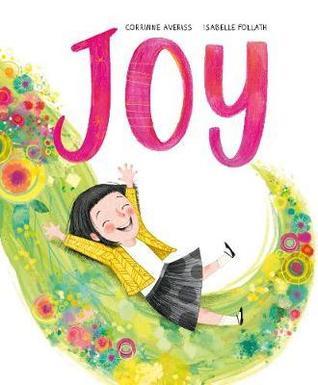 Joy is a very sweet book in which a girl named Fern tries to cheer her Nanna up, but finds it very difficult to capture joy with ordinary physical tools. Her child-like perspective is believable, and together she and her Nanna learn how to find pieces of joy even in the midst of difficulty, by helping each other. See my full reivew here.
Featured Games on This Site
Match color, font, and letter in this strategy game
Trap all the dots in this problem-solving puzzle
Blogs on This Site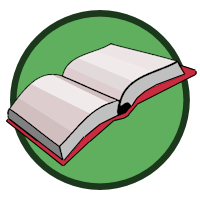 Reviews and book lists - books we love!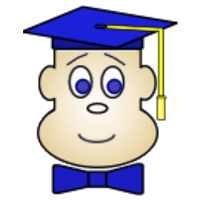 The site administrator fields questions from visitors.

Like us on Facebook to get updates about
new resources