scrounge: /skrounj/ informal verb: to actively seek [books] from any available source
Category results for 'grandparents'.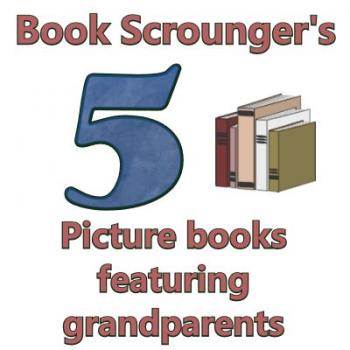 Whatever names you may have for them, based on tradition or heritage, grandparents are special. Here are some of my favorite picture books in which a child's relationship with one or both grandparents features prominently. For this list I decided to focus on living grandparents, rather than books that deal with loss -- but those are important too, and I plan on compiling a separate list later.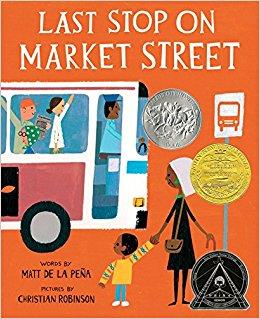 Last Stop on Market Street is a deceptively simple story about a boy named CJ and his Nana who are traveling by bus to volunteer at a soup kitchen. There are some eccentric-looking people on the bus, and they pass through a "dirtier" part of the city, but these things do not weigh down Nana's perception of the world. Instead, she and CJ make some connections with their fellow bus passengers, and CJ's Nana encourages him to take a higher view of life, no matter what they are doing. You can learn a lot from a Nana like this, without even realizing it.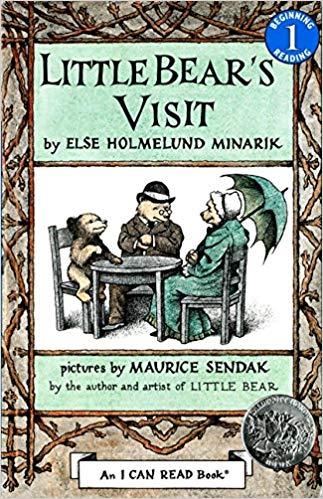 I grew up enjoying the Else Minarik classic (also illustrated by Maurice Sendak of Where the Wild Things Are fame) Little Bear's Friend, and so I also enjoyed the simplicity and charm of Little Bear's Visit, in which Little Bear goes to visit his grandparents for the day. It is not a busy day, but a day for exploring and spending time with his grandparents, as each one tells him a story -- his grandmother tells him the story of her pet robin and how she eventually let him go, and his grandfather tells the more fantastical tale of a goblin who is scared by a bump in an old cave and hears something coming after him (it's not as scary as it at first sounds). It's divided into short chapters for early readers, but my kids enjoy having it read aloud to them too.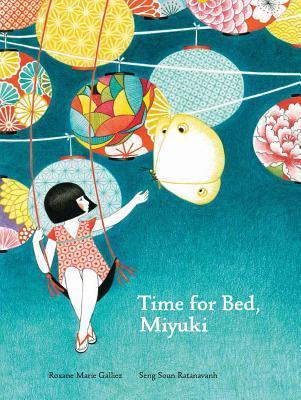 Time for Bed, Miyuki is a whimsical and fantastical story of a girl whose grandfather urges her to go to bed, but patiently puts up with the extraordinary things that she must get done before she is able to slumber. Very cool illustrations too, which tie in to Japanese culture. See my full review here.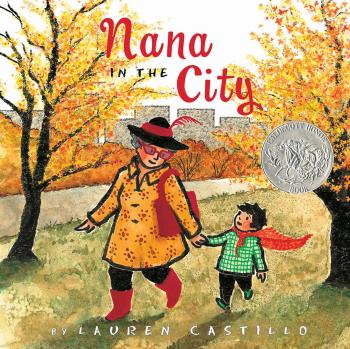 Nana in the City is about a boy who goes to visit his Nana in the city, and is at first nervous about how noisy and different it is, but soon comes to appreciate it more with his Nana's help. The plot is simple, but the relationship is sweet, and the illustrations are lovely and vibrant. The beautiful foliage colors also make this a wonderful book for autumn. See my full review here.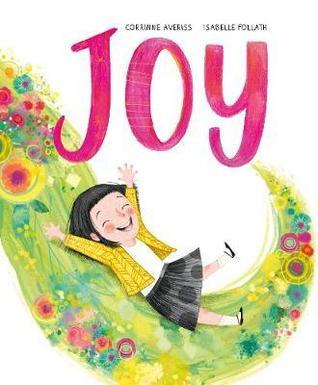 Joy is a very sweet book in which a girl named Fern tries to cheer her Nanna up, but finds it very difficult to capture joy with ordinary physical tools. Her child-like perspective is believable, and together she and her Nanna learn how to find pieces of joy even in the midst of difficulty, by helping each other. See my full reivew here.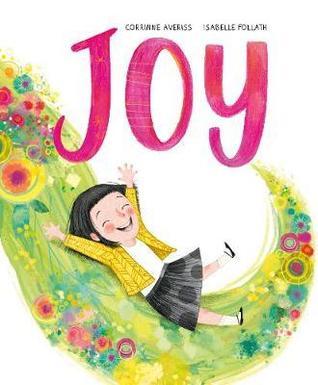 I really enjoyed the soft and colorful illustrations in Joy even before reading the story, but I loved the story itself just as much. 
Fern's Nanna has been acting tired and less energetic lately -- it seems the joy has gone out of her life. Without getting into all the "adulty" explanations about aging and mental health, we simply watch Fern as she tries to physically capture joy in her determined, child-like way. As the reader likely expects, this doesn't work, so Fern tells her Nanna about her troubles. She learns that she can help bring joy to her Nanna by just being herself.
I loved the sweetness and concern that Fern displays for her Nanna, and that in the end, even though she can't fix all of her Nanna's problems (which aren't explained here), she can still help her to experience some joy in the midst of hardship. A very sweet and encouraging book.
(Thanks to NetGalley for the review copy.)
Scrounged From: NetGalley
Format: Kindle
Author: Corrinne Averiss
Illustrator: Isabelle Follath
Pages: 32
Content Advisory: None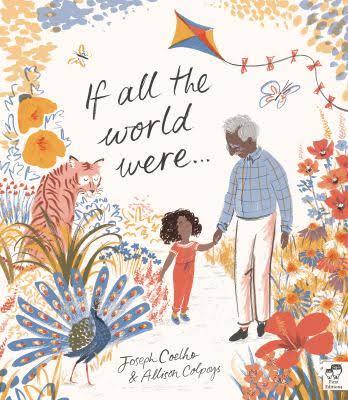 If all the world were springtime
I would replant my grandad's birthdays
So that he would never get old.
If All the World Were... is a beautifully illustrated poem about a girl's relationship with her grandfather, encompassing both her joy as she spends time with him, and her sadness at his eventual passing.
Tracing life through the seasons of one year, the story finds beauty in simplicity, the small joys of simply being together and doing things. Without using a lot of words, it communicates love and memories, each memory represented by a small token that relates to the day they spent together.
This one got me a little teary -- it's very sweet and even in the sadness, celebrates the joy of good memories. The colors in the illustrations are also lovely.
(Thanks to NetGalley for the review copy.)
Scrounged From: NetGalley
Format: Kindle
Author: Joseph Coelho
Illustrator: Allison Colpoys
Pages: 32
Content Advisory: Obviously, this book deals with loss and is sad (but also happy). No specifics the illness/dying process are mentioned.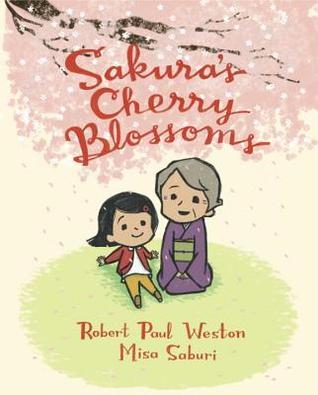 Sakura's Cherry Blossoms is a sweet story about a girl who has to leave her home in Japan, including her grandmother. She and her grandmother used to sit together and eat under a cherry tree as it blossomed, and in America she does not see any cherry trees. Learning English and making friends are difficult things that she has to navigate in this new place.
The story touches on feelings of loss, not just of place, but of people we love (it doesn't specifically mention that Sakura's grandmother dies, but she does go back to visit her one last time to say goodbye, so it is assumed).
In the end, Sakura is sad but makes a friend, and learns to find things in her new home that help her remind her of her grandmother -- especially when spring comes and she realizes that some places in the US have cherry trees too! 
The last page of the book explains that this story is written entirely in the "tanka" style of Japanese poetry, which is similar to haiku but includes two longer lines at the end as well. The phrasing and structure of some of the lines made more sense to me after this. 
(In compliance with FTC guidelines, I disclose that I received this book for free through LibraryThing Early Reviewers. I was not required to write a positive review.)
Scrounged From: A LibraryThing giveaway
Format: Hardcover
Author: Robert Paul Weston
Illustrator: Misa Saburi
Pages: 40
Content Advisory: Sakura misses her grandmother and expresses sadness about leaving her (death is not explicitly mentioned, but illness is).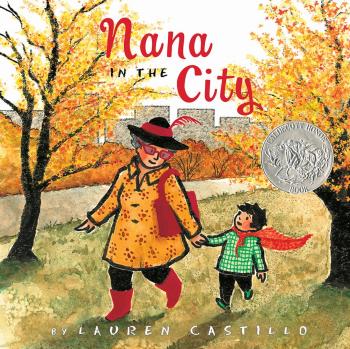 Nana in the City is a sweet picture book with simple words and lovely, colorful illustrations that perfectly portray autumn in the city. I have to admit, I sympathize with the little boy in this story. I think cities are scary too. They are loud, crowded, and I never seem to know where I am. But as his Nana shows him around (after making him a cape), he begins to develop an appreciation for everything a city has to offer.
This is a city picture book that even us country bumpkins can enjoy!
Scrounged From: Our local library
Format: Hardcover
Author/Illustrator: Lauren Castillo
Pages: 40
Content Advisory: None

Blogs on This Site

Reviews and book lists - books we love!

The site administrator fields questions from visitors.

Like us on Facebook to get updates about
new resources