A few days ago I posted that we had 3 of the quizzes from the old version of the site posted on the new version.  Since then we've been hammering away at converting the rest of the quizzes over, and creating quite a few new ones.
Not only are the addition/multiplication/subtraction/division quizzes on the new site, but you also have more fine-tuned control of what you practice; you can choose from options like "Multiplication by 5" which would give you all the multiplication facts for 5.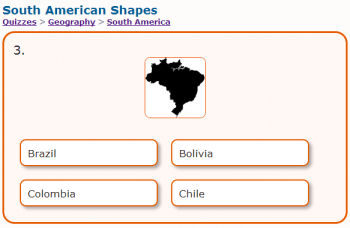 We also have several new Literature and French Number quizzes.
I think the hardest one I've seen is the Novel First Lines quiz.  I confess, I didn't do very well with that one!
Many of the quizzes have more than 10 questions, which means you can try the quiz multiple times, and get some different questions each time you try.
Eventually, this section of the site will be set up so teachers can create their own quizzes.
To view the complete listing of quizzes, visit the Quiz Directory.
Blogs on This Site

Reviews and book lists - books we love!

The site administrator fields questions from visitors.

Like us on Facebook to get updates about
new resources