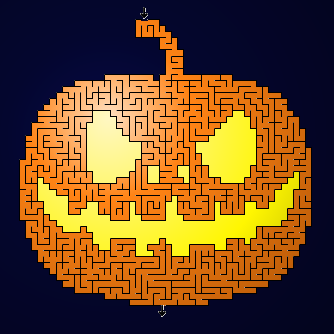 As we approach the end of October, if you're looking for some holiday themed activities for your students (or your own children!), we have several Halloween themed mazes in the Printable Mazes section of the site. You can find the Halloween mazes here.
When you select a maze, you can also choose between small, medium and large sizes. The large mazes are the most complex, and the small are best for younger children.
If you don't find exactly the maze you were looking for, you should know that Pro Members can create their own mazes (using our maze-building software), word searches and jumbles from their own vocabulary word lists, and other types of educational content. Getting started as a Pro Member costs a one-time fee of $4.95. Go here to get started.

Blogs on This Site

Reviews and book lists - books we love!

The site administrator fields questions from visitors.

Like us on Facebook to get updates about
new resources