scrounge: /skrounj/ informal verb: to actively seek [books] from any available source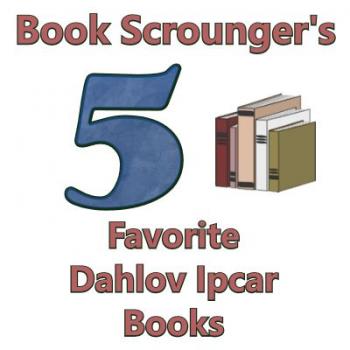 Artist Dahlov Ipcar died this past February, but today would have been her 100th birthday. In addition to a long career as an artist, she spent most of her life farming in the state of Maine (my home state).
Since I lack any familiarity with the "art world" in general, I probably would not have known much about her work if it had not been for her delightfully illustrated board books published by Islandport Press, which we first discovered when my oldest child was a baby.
After reading one, it became easier to spot her distinctive style when I saw it elsewhere, since her work is celebrated in many places in the state.
I love her use of color and joyful depictions of animals (both wild and domestic). Here are some of her books we've enjoyed the most: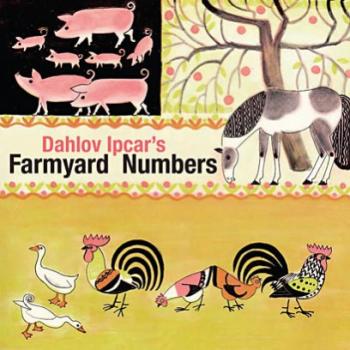 1. Farmyard Numbers was our introduction to Ipcar's art. It's a simple one-to-ten counting board book featuring favorite farm animals, and gentle rhyming text. Several of the illustrations in this book are cropped from larger scenes in Ipcar's earlier, longer book about the trials and joys of farm life called Hardscrabble Harvest.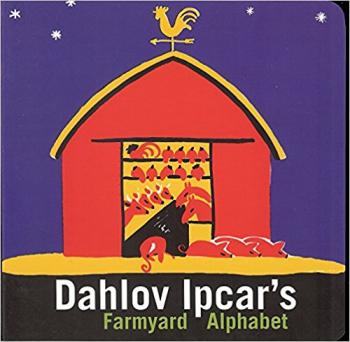 2. Farmyard Alphabet continues with the farming theme (which Ipcar had quite a lot of experience with). Short rhyming lines show us a different aspect of farm life for each letter -- Q for quilt, T for tractor ("that does everything"), E for eggs, J "is for jars, of jellies and jams," etc.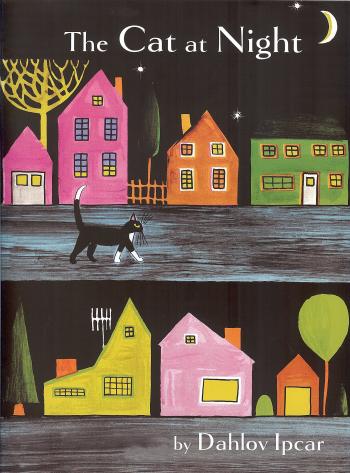 3. The Cat at Night is a wonderful look at the difference between what a cat can see at night and what a person can see. The pages alternate between dark silhouetted scenes and brighter versions of the same scene, showing how the cat knows where to go even when it's dark to us. My children enjoyed trying to find the cat on the silhouetted pages.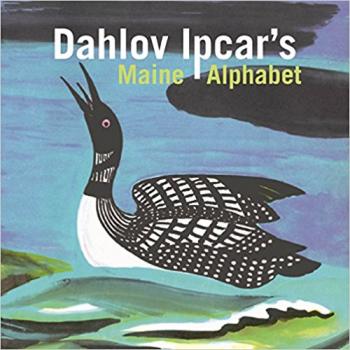 4. Dahlov Ipcar's Maine Alphabet board book is a beautiful celebration of the state that was her home for most of her life. From the coast to the woods (L for lobster and M for moose, of course), this is a lovely rhyming romp through the great state of Maine.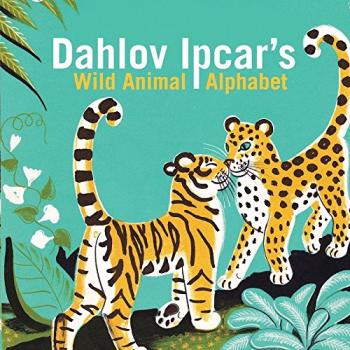 5. I love the different color combinations in Wild Animal Alphabet -- so many earth tones and golds paired with vibrant blues and greens. Once again, the illustrations are accompanied with rhyming text that's "short and sweet" enough to hold the attention of toddlers. From ibex to quail to "zebra, who always comes last," this is a lovely and fun look at wild animals (including a few doing nontypical things like the kangaroo beating on drums).
Blogs on This Site

Reviews and book lists - books we love!

The site administrator fields questions from visitors.

Like us on Facebook to get updates about
new resources