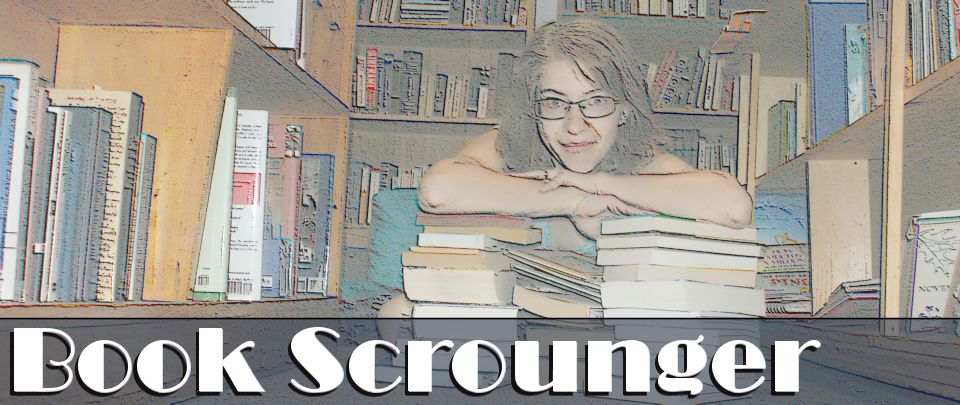 scrounge: /skrounj/ informal verb: to actively seek [books] from any available source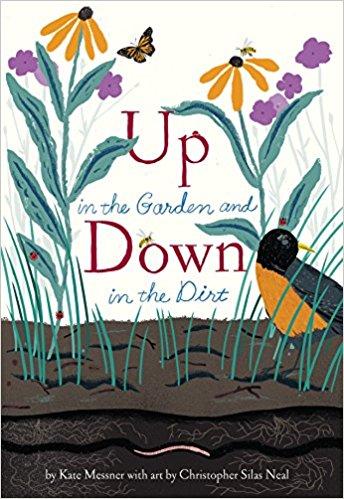 We enjoyed reading another installment from the Messner/Neal duo, after reading Over and Under the Snow (see my review here). Up in the Garden and Down in the Dirt includes beautiful, colorful artwork and tells the story of some of the things that go on in a garden over the course of a year. The text is spare and fairly poetic, and communicates facts about bugs, plants, and the food chain without a lot of technical terms. 
The book follows a girl and her Nana as they haul off dead plants and sow seeds in the spring, watch the vegetables ripen in the summer, and harvest and put the garden "to bed" in the autumn, and soon it rests under a blanket of snow for the winter. We're also introduced to some of the creatures that live in gardens: ladybugs, earth worms, pill bugs, and even garter snakes.
It's a great reminder that there's a lot going on in one little garden, and it's all interconnected -- even down in the dirt where we don't often see it.
Scrounged From: Our local library
Format: Hardcover
Author: Kate Messner
Illustrator: Christopher Silas Neal
Pages: 52
Content Advisory: None
Understanding Coronavirus Spread
A Question and Answer session with Professor Puzzler about the math behind infection spread.
Blogs on This Site

Reviews and book lists - books we love!

The site administrator fields questions from visitors.

Like us on Facebook to get updates about
new resources