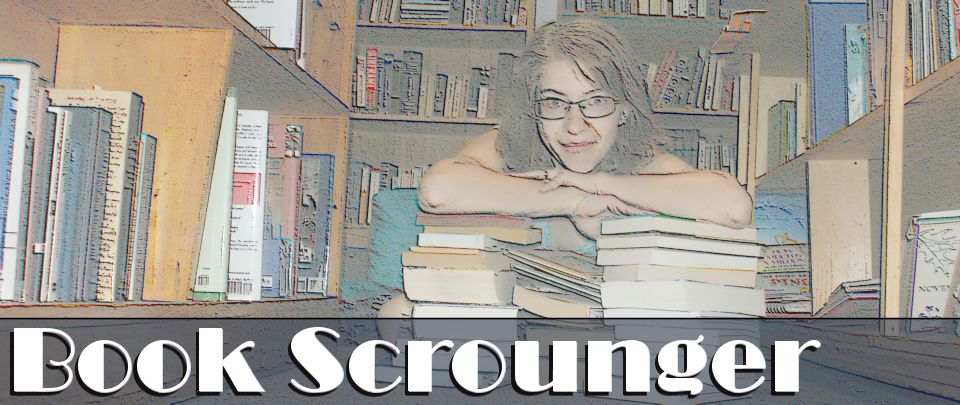 scrounge: /skrounj/ informal verb: to actively seek [books] from any available source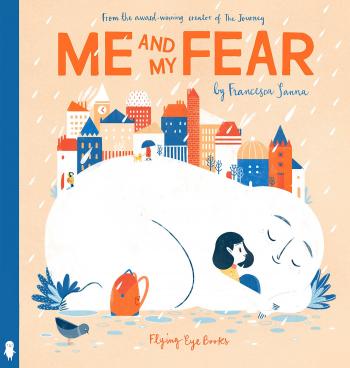 I really loved the illustrations in Francesca Sanna's The Journey (which I included in my list of picture books featuring refugees). So when I saw she had a sequel out, I jumped at the chance to read it. 
In a way, Me and My Fear picks up where the previous book leaves off -- a girl and her mother and siblings have fled a land of war (there are no national identifiers here in order to apply to the broader refugee experience). Here, she is trying to adjust to a new location where she is unfamiliar with the language and customs of the children around her. But she has a little friend who helps to protect her -- Fear. 
I like that fear is occasionally portrayed in a positive light -- able to provide some services that are good, and not as something that has to simply be eradicated from a person's life. But this girl's Fear friend soon grows so large that it keeps her from doing a lot of things. It causes her to feel lonely, anxious, and to engage in negative self-talk.
This is also an interesting picture, as Fear is at once an essential part of the girl, but also something outside of her that she has to contend with when their desires are at odds. I thought the allegory was well done, and portrays this often tempestuous relationship in a believable way. 
In the end, one thing that helps the girl to deal with her fear is to recognize that, contrary to what Fear tells her, she is actually not alone -- the children around her all have Fear friends as well, even if they're often smaller than hers. This contrast between loneliness and solidarity was also helpful in understanding fears. I think this book could be very helpful, especially for anxious kids or adults, and even for those who are not trying to make the shift between cultures.
(Thanks to NetGalley for the review copy.)
Scrounged From: NetGalley
Format: Kindle
Author/Illustrator: Francesca Sanna
Pages: 40
Content Advisory: None

Understanding Coronavirus Spread
A Question and Answer session with Professor Puzzler about the math behind infection spread.
Blogs on This Site

Reviews and book lists - books we love!

The site administrator fields questions from visitors.

Like us on Facebook to get updates about
new resources