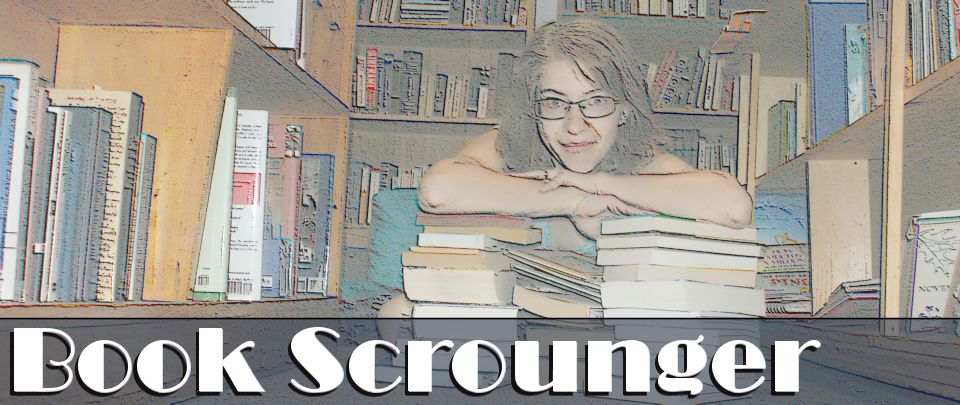 scrounge: /skrounj/ informal verb: to actively seek [books] from any available source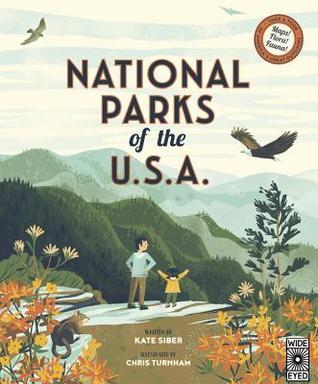 National Parks of the U.S.A. is a wonderful collection of facts and intricate, textured illustrations highlighting some of the more popular national parks in the United States.
The book focuses on one region of the United States at a time, showing a blurb of each national park and where it's located on the map, and then features some of the more notable ones with a double-page spread of a larger illustration and summary, followed by another double-page spread with more details and tidbits about the park's interesting features, such as animals, plants, geologic formations, weather, Native American history, and more.
Many of the more popular parks are featured, such as Yosemite, Yellowstone, the Grand Canyon, Denali, Death Valley, the Badlands, etc. I was also glad to see my home state of Maine featured by way of Acadia.
Even though I'm kind of a homebody, this book made me want to travel! It's a great way for kids to learn more about the amazing natural wonders of our country, as well as some of the history of their preservation.
(Thanks to NetGalley for the review copy.)
Scrounged From: NetGalley
Format: Kindle
Author: Kate Siber
Illustrator: Chris Turnham
Pages: 112
Content Advisory: None

Understanding Coronavirus Spread
A Question and Answer session with Professor Puzzler about the math behind infection spread.
Blogs on This Site

Reviews and book lists - books we love!

The site administrator fields questions from visitors.

Like us on Facebook to get updates about
new resources