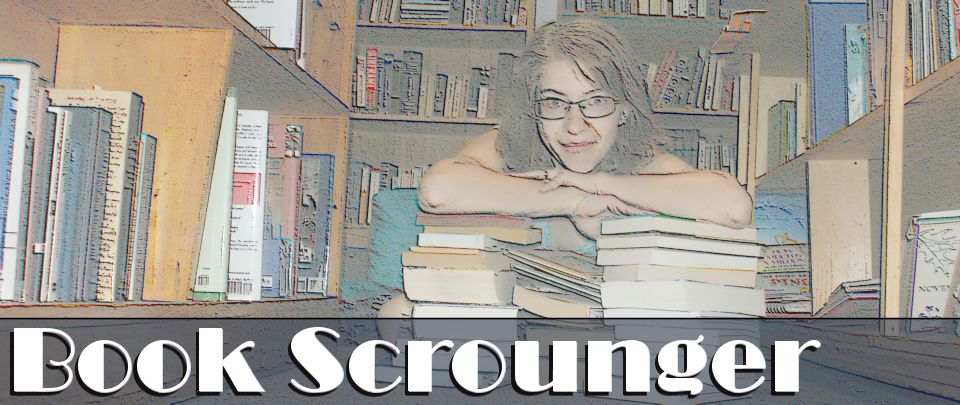 scrounge: /skrounj/ informal verb: to actively seek [books] from any available source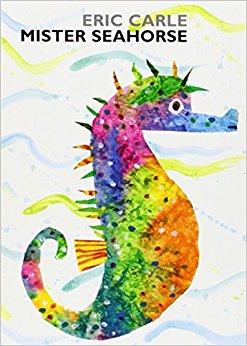 Mister Seahorse struck me as kind of repetitive when I first read it (and it is), but my two-year-old really likes it and requests it often, so it's grown on me. 
The illustrations are amazing as usual, with bright, nontraditionally colored seahorses. The narrative itself is interspersed with some fish that "hide" behind nearly-transparent pages, which is fun for kids. 

The other great thing about this story is that it focuses on fathers in the animal kingdom. Even though the fish here are anthropomorphized enough to talk to each other, they are still representatives of actual fathers in the animal kingdom who take care of their own eggs/children. I think this is much needed in the often mother-dominated depictions of animals and their babies in children's literature (and everywhere else). 
Scrounged From: Our local library first, board book version from Amazon
Format: Board book
Author/Illustrator: Eric Carle
Pages: 34
Content Advisory: None
Understanding Coronavirus Spread
A Question and Answer session with Professor Puzzler about the math behind infection spread.
Blogs on This Site

Reviews and book lists - books we love!

The site administrator fields questions from visitors.

Like us on Facebook to get updates about
new resources