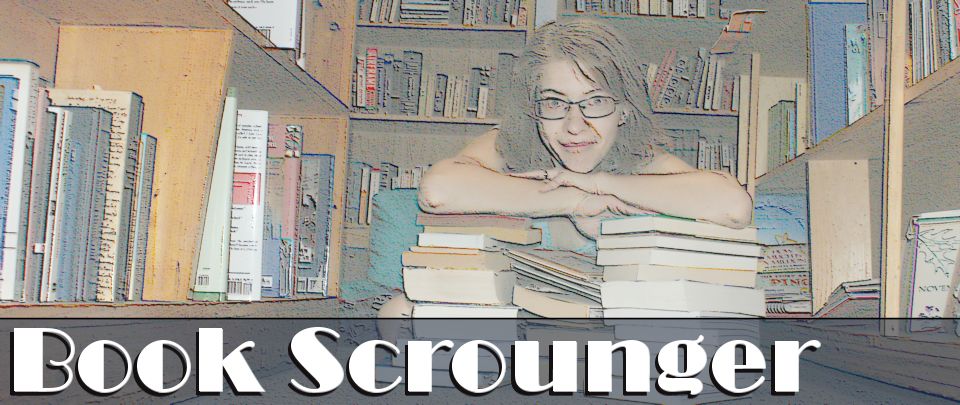 scrounge: /skrounj/ informal verb: to actively seek [books] from any available source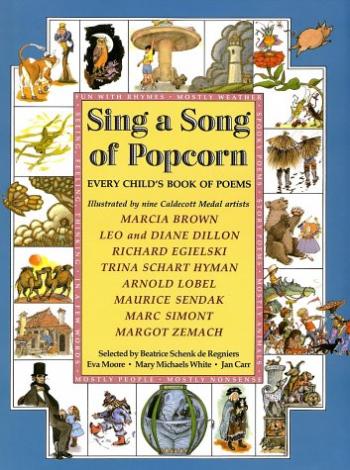 When I was approaching adulthood, there were times when I really didn't care that much for poetry. I felt like I didn't "get" many adult poems, and didn't really seek out reading them. I developed more appreciation for poetry in college, but this volume of poetry has helped remind me that I also appreciated poetry at a younger age.
Sing a Song of Popcorn was published when I was a toddler, and is a collection of poetry for children in which each section is illustrated by a different illustrator, including such well-known names as Arnold Lobel, Maurice Sendak, and Marc Simont. Each section includes a different topic of poetry, such as weather, animals, people, story poems, and more. As a child, I think the "Mostly Nonsense" section was my favorite, as it featured favorites such as "Eletelephony" by Laura E. Richards (I grew up a few miles from the elementary school named after her) and some limericks. I like how the different illustrators all have their own distinctive style. 
Other authors include: A. A. Milne, Robert Louis Stevenson, Robert Frost (I originally memorized "Stopping by Woods on a Snowy Evening" from this book), Ogden Nash, Edna St. Vincent Millay, and many more.
I've been glad to see my kids enjoying this book and picking out poems for me to read to them. Like me at the time, they are more drawn to the silly ones and not as much to some of the more abstract ones at the end (the "Seeing, Feeling, Thinking" section) -- but I enjoy those more now, so I think there's something here for everyone.
Scrounged From: A family gift as a child, and in a box of used books from my sister-in-law as an adult
Format: Hardcover
Author/Illustrator: Various
Pages: 160
Content Advisory: There is a section of "spooky" poems, some of which involve witches and ghosts, and the poem "Isabel" involves the protagonist cutting a giant's head off.
Featured Games on This Site
Match color, font, and letter in this strategy game
Trap all the dots in this problem-solving puzzle
Blogs on This Site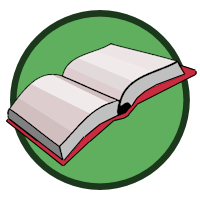 Reviews and book lists - books we love!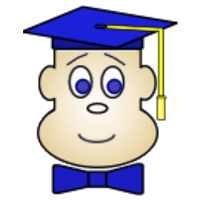 The site administrator fields questions from visitors.

Like us on Facebook to get updates about
new resources