scrounge: /skrounj/ informal verb: to actively seek [books] from any available source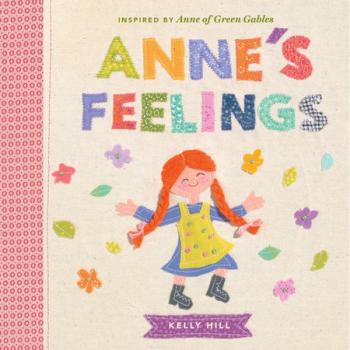 I previously enjoyed (and reviewed) Anne's Colors, another book in this series. Anne's Feelings is just as cute, and also a great way to introduce preschoolers to the character of Anne. 
The illustrations are fabric, and capture Anne's spirit well without being too "cutesy." I love the way the soft tones work together, and how Anne's hair has just enough contrast to stand out a little bit. 
In this book, we explore different emotions that Anne feels, based on scenes from the Anne of Green Gables books. From excitement at the prospect of having a dish of ice cream, to anger at Gilbert Blythe, we experience many different emotions, and see several other familiar characters along with Anne. Of course, since context is very helpful when understanding emotions, this book will probably benefit from some explanations, especially when it comes to feelings such as "the depths of despair"! Still fun, and this book is nicely oversized for ease of reading.
(In compliance with FTC guidelines, I disclose that I received this book for free through LibraryThing Early Reviewers. I was not required to write a positive review.)
Scrounged From: LibraryThing giveaway
Format: Board book
Author/Illustrator: Kelly Hill
Pages: 22
Content Advisory: None
Blogs on This Site

Reviews and book lists - books we love!

The site administrator fields questions from visitors.

Like us on Facebook to get updates about
new resources