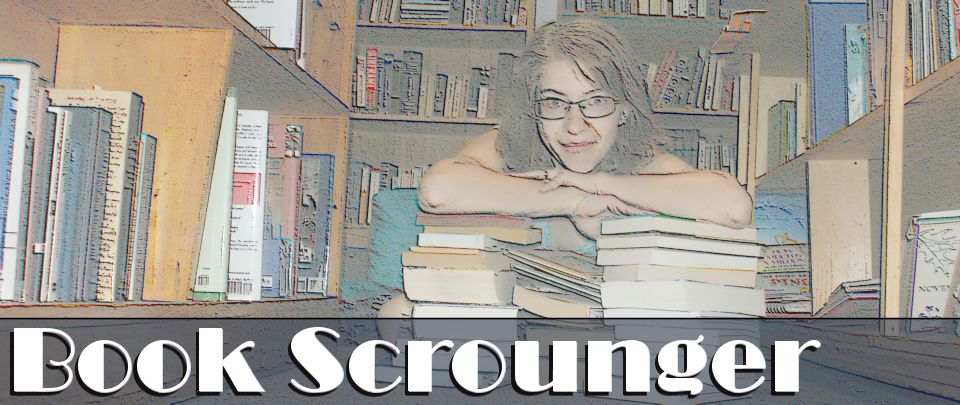 scrounge: /skrounj/ informal verb: to actively seek [books] from any available source
Category results for 'imagination'.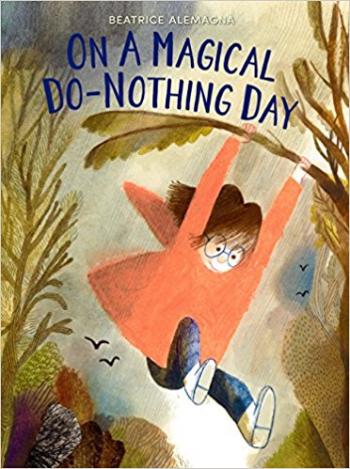 On a Magical Do-Nothing Day is nostalgic for me, having spent a few years of my childhood in Scotland by the North Sea, where it rained frequently. If I'd saved all of my outdoor play for a sunny day, I would have been inside most of the time, and with four homeschooled children (at the time), I'm sure my mom needed a break once in a while. Consequently, my siblings and I spent many hours in our large backyard in our rain jackets, making "soup" from puddles, bouncing on the moss, watching slugs, climbing trees, and more. 
In this story, a child is reminded of the beauty of the natural world, after losing their video game in a stream. Perhaps the "lesson" is obvious, but the text is sweet and the illustrations are so beautiful with the earth tones contrasted against the child's bright orange raincoat. Also, the text manages to be evocative of ideas such as stillness, silence, solitude, pondering, observation, exploration, and even the way that these things can help us to look at familiar places and family members with new eyes.
I hope children will enjoy this book, and that it won't just be one of those stories that adults want children to like.
Scrounged From: Our local library
Format: Hardcover
Author/Illustrator: Beatrice Alemagna
Pages: 48
Content Advisory: None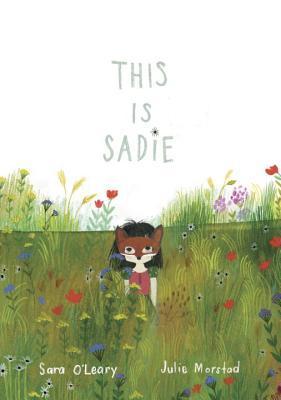 This Is Sadie is a really cute book about a girl with an active imagination. The lovely illustrations show us some of the things that she has been in her mind (mermaid, Mad Hatter, etc.), and some of her daily activities (reading, tree-climbing, pretending she has wings, etc.). Makes me miss being a kid! If there's one thing kids don't need to be taught, it's how to have an imagination, which is why this book feels like a celebration rather than a how-to.
(In compliance with FTC guidelines, I disclose that I received this book for free through LibraryThing Early Reviewers. I was not required to write a positive review.)
Scrounged From: A LibraryThing giveaway
Format: Board Book
Author: Sara O'Leary
Illustrator: Julie Morstad
Pages: 32
Content Advisory: None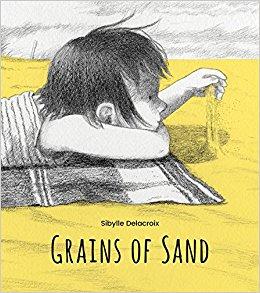 Grains of Sand is a short and sweet story of a boy and girl who bring sand home from the beach in their shoes, and then wonder what would happen if they planted it. If grains of sand were seeds, what kinds of things would they grow into if you threw them in your garden? Ice cream? Pinwheels?
It is fun to watch children's imagination at work (and inspire the imagination of those reading), and the simple illustrations are appealing -- black-and-white images with splashes of blue and yellow here and there.
(Thanks to NetGalley for the review copy.)
Scrounged From: NetGalley
Format: Kindle
Author/illustrator: Sibylle Delacroix
Pages: 32
Content Advisory: None
Understanding Coronavirus Spread
A Question and Answer session with Professor Puzzler about the math behind infection spread.
Blogs on This Site

Reviews and book lists - books we love!

The site administrator fields questions from visitors.

Like us on Facebook to get updates about
new resources