You will notice that some games (including Adders and Trio Match, which were both originally designed for keyboard play) now have a setup option labeled "Touch Controls".  These are controls for people who would rather use touch (or a mouse, on desktop machines) than the keyboard.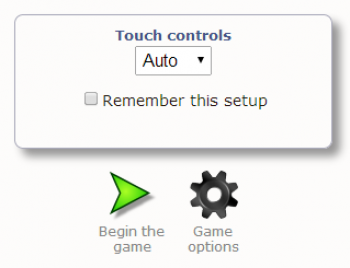 One of the options for "Touch Controls" is "Auto."  Setting the option to "Auto" results in the computer trying to guess, based on your browser size, whether you're using a desktop or mobile device, and setting the option automatically for you.  If the "Auto" option doesn't do what you want, you can select "Show" or "Hide" to tell the site NOT to auto-detect your preference.  You can also save your settings, so the computer will remember your preference.
Please note that settings are saved per user account, NOT per device, so if you swap between devices, and have different preferences based on your device, you'll need to reset the options each time you switch devices.  In that case, it's probably easier to just go with "Auto".

Blogs on This Site

Reviews and book lists - books we love!

The site administrator fields questions from visitors.

Like us on Facebook to get updates about
new resources