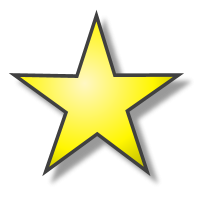 If you've been sending your students to The Problem Site on a regular basis (or, for non-teachers, your children), you should know that there are now some powerful new features for you to use in assigning activities to your students. Our old "Teacher Features" have been renamed to "Virtual Classroom", and have significantly expanded features.
What's even more impressive is that while the features have increased, the price has decreased! In the old version, teachers needed to pay a "per student" fee every year, but now you can pay one flat fee to subscribe as a teacher, and you can add an unlimited number of students within paying any extra. (Your first year, the flat fee is just under $10; each year after that it's only $4.95!).
So what are the new features? In addition to being able to assign game activities and reference units, your Virtual Classroom subscription offers you the following capabilities:
Assign online quizzes to your students
Create your own quizzes, if you can't find just what you want to assign
Assign problems to your students
Create your own problems
Create vocabulary word lists and use them to make worksheets (word searches, jumbles, and Cross Search puzzles)
Create vocabulary word lists and use them to make interactive game activities (Hangman, Picture Word, MultiWord Scramble, Word Flash, Telephone and Blackberry games)
The reporting features have become even more powerful, allowing you to drill down to data for each individual game play.
If you're interested in getting started with the virtual classroom, click here: Virtual Classroom Shopping.
The first $4.95 gives you a Pro Membership, which never expires, and the second $4.95 is your Virtual Classroom subscription, which you will need to renew each year you use the classroom.
You will also have the option of purchasing student credits. If you are unsure if you need those, skip them for now; you can always come back later and add them to your account!

Blogs on This Site

Reviews and book lists - books we love!

The site administrator fields questions from visitors.

Like us on Facebook to get updates about
new resources