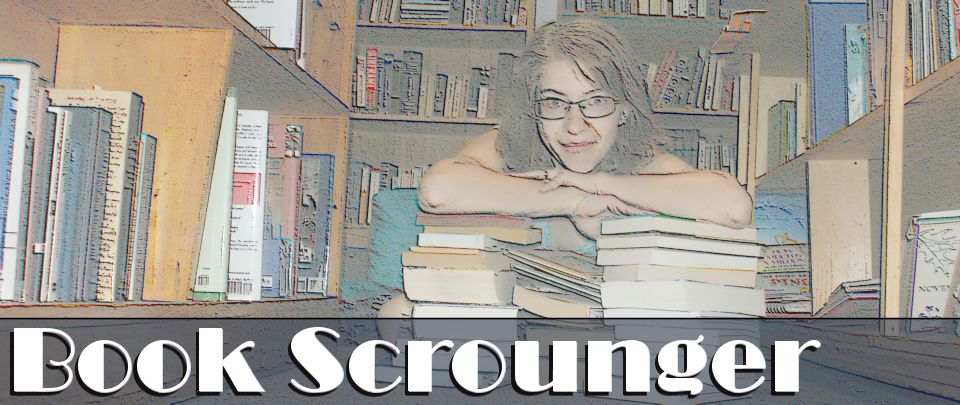 scrounge: /skrounj/ informal verb: to actively seek [books] from any available source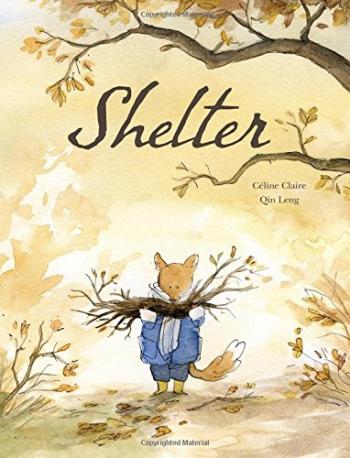 Shelter is a gentle fable (originally published in French) that contains beautiful and absorbing artwork, full of earth tones and winter blues. In a forest neighborhood, a storm is coming. The animals get ready, but when a pair of strangers show up asking for shelter from the cold, they receive very mixed reactions -- but as the storm worsens, one family finds themselves needing shelter too. 
Different people will probably take different messages from this story (some reviewers see a possible "climate change" statement here since the visitors are polar bears), but for me the takeaway is that the best way to receive is through giving, and that compassion can breed more compassion. 
I thought the story was well told. Sometimes, the more important the message, the easier it can be for storytellers to communicate in heavy-handed ways, but I believe that was mostly avoided here, because the story can stand on its own. I assume the heart of this story is related to the current global refugee crisis, and if that's the case then this is a timely story indeed.
(Thanks to NetGalley for the review copy.)
Scrounged From: NetGalley
Format: Kindle
Author: Celine Claire
Illustrator: Qin Leng
Pages: 42
Content Advisory: None
Understanding Coronavirus Spread
A Question and Answer session with Professor Puzzler about the math behind infection spread.
Blogs on This Site

Reviews and book lists - books we love!

The site administrator fields questions from visitors.

Like us on Facebook to get updates about
new resources