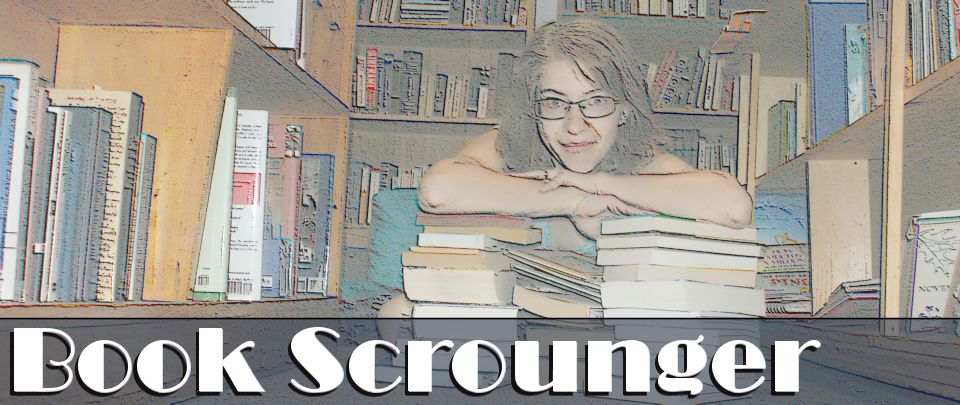 scrounge: /skrounj/ informal verb: to actively seek [books] from any available source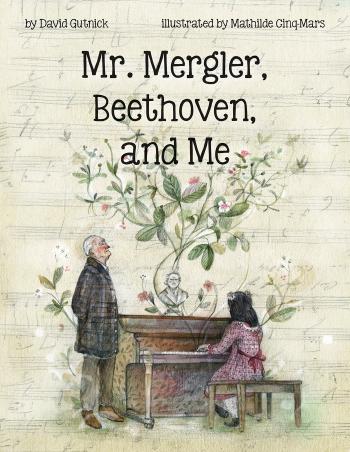 Mr. Mergler, Beethoven, and Me is a sweet story about a girl and her father who have a chance meeting with Daniel Mergler, a respected piano teacher, near the end of his life. It's written in first person from the perspective of the girl (who is not named in the book), and she describes how she came to have piano lessons from Mr. Mergler. 
Mr. Mergler has a bust of Beethoven on his piano, which has been there for decades. The girl thinks he looks angry, but over time, as she learns more and more about the technique and magic of music, she sees him in a more friendly light. 
The illustrations are lovely, using gentle, subdued tones, and portraying the teaching of music as growth of plants.
After reading this story, I immediately wondered whether or not it was true. The end notes give a brief biography of Beethoven and Daniel Mergler, but told nothing about the girl or her parents -- but the story seems oddly specific to be fictional. This led me to Mr. Mergler's Gift, a short documentary film made in Canada, which identifies the girl in the story as Xin Ben, the daughter of Chinese immigrants. This book appears to be based on the documentary, and since it's a documentary, that answers my question as to whether this book is based on a true story.
I really enjoyed this wonderful picture of the power of music, and the tribute to the love and guidance that music teachers show to their students.
(Thanks to NetGalley for the advanced review copy.)
Scrounged From: NetGalley
Format: Kindle
Author: David Gutnick
Illustrator: Mathilde Cinq-Mars
Pages: 32
Content Advisory: Mr. Mergler has passed away by the end of the story, though the details of death are not given.

Understanding Coronavirus Spread
A Question and Answer session with Professor Puzzler about the math behind infection spread.
Blogs on This Site

Reviews and book lists - books we love!

The site administrator fields questions from visitors.

Like us on Facebook to get updates about
new resources