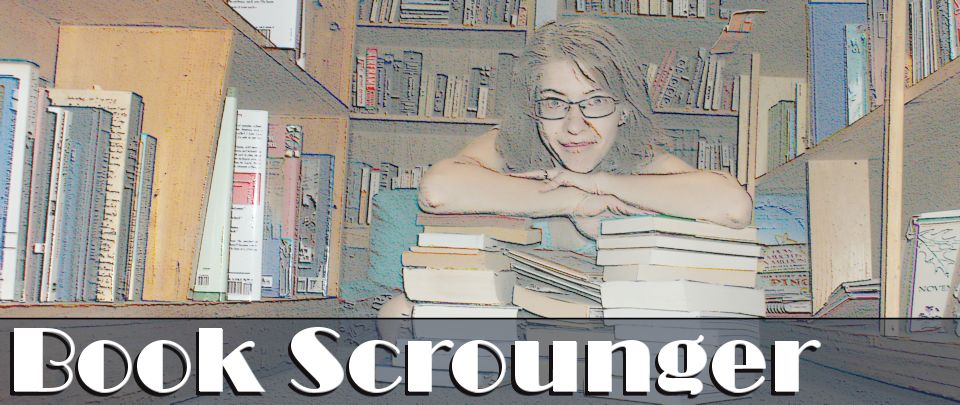 scrounge: /skrounj/ informal verb: to actively seek [books] from any available source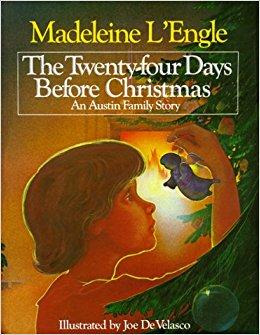 The Twenty-Four Days Before Christmas by Madeleine L'Engle is longer than a regular picture book, but shorter than a regular chapter book. I read it easily in one evening, but a family with children may choose to read it aloud over several nights. 
While I haven't read any of L'Engle's "Austin Family" books, I don't think that hindered my enjoyment of this story. The narrative revolves around Vicky Austin and her role as an angel in the Christmas pageant. The Austins are also expecting a new sibling to be born sometime around Christmas. Vicky gradually comes to enjoy her angel role, but also is afraid that her mother will be in the hospital during Christmas. 
In the midst of these worries, the Austins try to do something Christmasy each day, from gradually filling in their nativity scene, to hanging garland and other decorations. I thought this was a realistic look at how the hopes of Christmas can collide with a child's real-life anxieties, and am glad that, even though things do not go entirely according to plan, the Austins are able to be all together on Christmas day.
Format: Hardcover
Author: Madeleine L'Engle
Illustrator: Joe De Velasco
Pages: 48
Content Advisory: None
Do you have a question you would like to ask Professor Puzzler? Click here to
ask your question
!
Get a FREE Pro-Membership!
Educators can get a free membership simply by sharing an original lesson plan on our Articles for Educators page!



Like us on Facebook to get updates about
new resources