scrounge: /skrounj/ informal verb: to actively seek [books] from any available source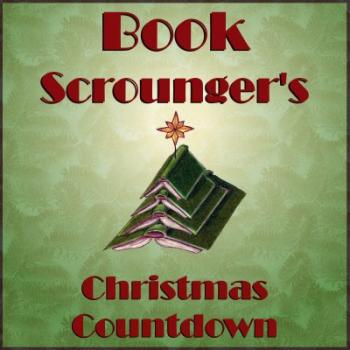 Tomorrow is the first day of December, and I'm excited because that means Christmas is coming! I'm also excited because we've decided to put together a little countdown here on the blog. For the next 25 days, we'll be featuring one Christmas-themed book each day. Most of these will be picture books, but there will be some longer ones thrown in there too. Some will be favorites that we've loved for years, and others will be new to us, but all can provide inspiration for celebrating the Christmas season.
So, stay tuned! As the countdown progresses, I'll include each title on this page so that when it's done, the 25 days will be all collected here for reference.
Day 1: The Twenty-Four Days Before Christmas, by Madeleine L'Engle
Day 2: The Polar Express, by Chris Van Allsburg
Day 3: The Real Mother Goose Christmas Carols
Day 4: Can You See What I See? Night Before Christmas, by Walter Wick
Day 5: The Story Orchestra: The Nutcracker, by Jessica Courtney-Tickle
Day 6: American Girls Christmas Stories
Day 7: How the Grinch Stole Christmas! by Dr. Seuss
Day 8: A Christmas Carol, by Charles Dickens
Day 9: Christmas in the Big Woods, by Laura Ingalls Wilder
Day 10: How Do Dinosaurs Say Merry Christmas? by Jane Yolen
Day 11: The Wild Christmas Reindeer, by Jan Brett
Day 12: The Christmas Wish, by Lori Evert
Day 13: The Christmas Ladder, by Annie Twitchell
Day 14: The Very First Christmas, by Paul Maier
Day 15: Dream Snow, by Eric Carle
Day 16: Skipping Christmas, by John Grisham
Day 17: Silent Night: A Christmas Carol Is Born, by Maureen Brett Hooper
Day 18: The All-I'll-Ever-Want Christmas Doll, by Patricia McKissack
Day 19: Waltz of the Snowflakes, by Elly MacKay
Day 20: Gift of the Magi, by O. Henry (and other stories)
Day 21: Hannah's Bookmobile Christmas, by Sally Derby
Day 22: The Christmas Day Kitten, by James Herriot
Day 23: Good King Wenceslas, by John Mason Neale
Day 24: The Night Before Christmas, by Clement Moore
Blogs on This Site

Reviews and book lists - books we love!

The site administrator fields questions from visitors.

Like us on Facebook to get updates about
new resources