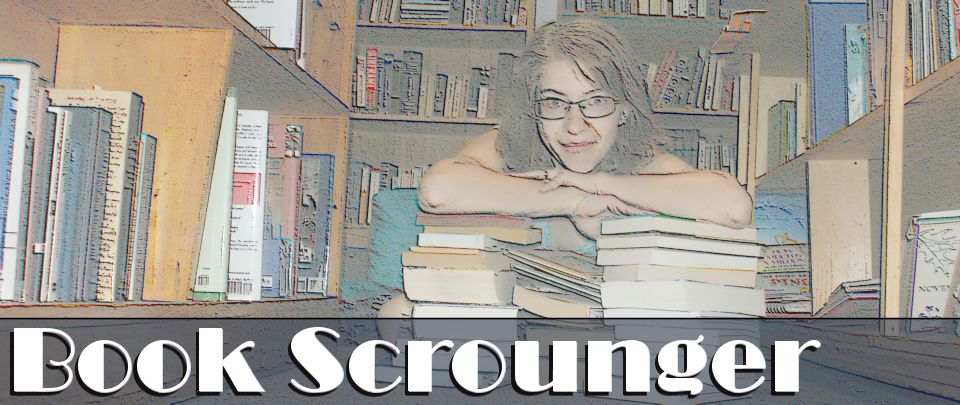 scrounge: /skrounj/ informal verb: to actively seek [books] from any available source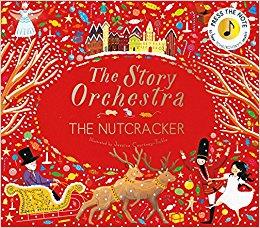 Our family has very much enjoyed the first Story Orchestra book: Four Seasons in One Day, which features music from Vivaldi's The Four Seasons (see my review here).
So I was pretty excited when I saw that there would be another entry in this series: The Nutcracker! I was not disappointed. Like the first book, it features a sturdy cover with bright, textured illustrations, and a back cover that plays quality snippets of music when you press the musical note that corresponds to the correct portion of the cover. In the beginning this can be a bit difficult since you are pressing through all the pages, but it gets easier as it goes. Like the first book, I plan to keep this one up high so my young kids can learn how to treat it properly before they play with it unsupervised.
The story provides busy, colorful illustrations and a narrative that follows the Nutcracker ballet -- from Clara eagerly anticipating her Uncle Drosselmeyer's arrival, to her throwing her slipper at the mouse king to vanquish him (I was glad that part was included!) and being whisked away to the Land of Sweets. Of course, a book can't fully do the ballet justice, but by including small parts of the music, it is able to add to the summary of the text to make it a bit more magical. 
The last page includes a brief bio of Peter Tchaikovsky (whose illustrated form looks suspiciously like Uncle Drosselmeyer -- or vice versa), as well as some additional information about each of the ten segments of music that are featured. This is definitely a holiday treasure, and can help young children appreciate the ballet even before they're old enough to sit through the whole thing.
Scrounged From: Amazon
Format: Hardcover
Author/illustrator: Jessica Courtney-Tickle
Pages: 24
Content Advisory: None

Understanding Coronavirus Spread
A Question and Answer session with Professor Puzzler about the math behind infection spread.
Blogs on This Site

Reviews and book lists - books we love!

The site administrator fields questions from visitors.

Like us on Facebook to get updates about
new resources