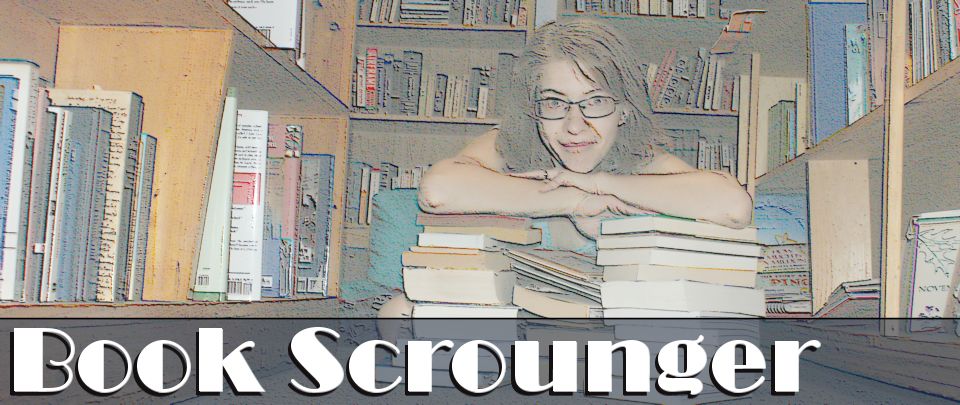 scrounge: /skrounj/ informal verb: to actively seek [books] from any available source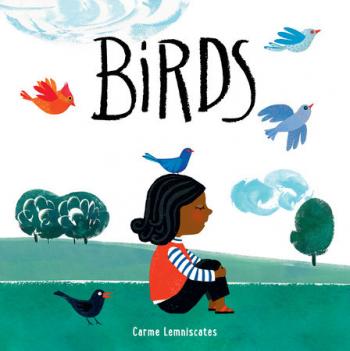 I love the beautiful, cool-toned artwork in this book -- the mixed-media pictures, the blues and greens and collections of complementary colors decorating plumage -- Birds is lovely.
The beginning part of the book contrasts different kinds of birds -- some migrate, others stay home; some are large, others are small, etc. The second half is a simple celebration of the joy of listening to bird songs and watching them fly. 
This book isn't very wordy and doesn't try to be all "educational" about it -- no actual names of birds are mentioned. There's a place for books like that, but I also appreciate the linking of birds with the imagination, and the affirmation that birds bring something important and intangible to our lives.
(In compliance with FTC guidelines, I disclose that I received this book for free through LibraryThing Early Reviewers. I was not required to write a positive review.)
Scrounged From: LibraryThing giveaway
Format: Hardcover
Author/Illustrator: Carme Lemniscates
Pages: 40
Content Advisory: None
Featured Games on This Site
Match color, font, and letter in this strategy game
Trap all the dots in this problem-solving puzzle
Blogs on This Site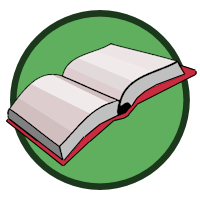 Reviews and book lists - books we love!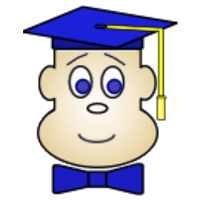 The site administrator fields questions from visitors.

Like us on Facebook to get updates about
new resources