scrounge: /skrounj/ informal verb: to actively seek [books] from any available source
Category results for 'diversity'.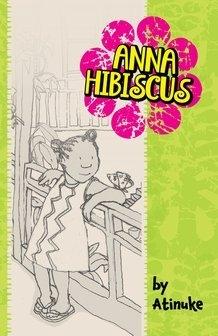 Anna Hibiscus is a short, four-chapter book about a girl who lives in Africa... "Amazing Africa." She is part of a large, busy extended family who live in a large white house and are always there for each other -- which can sometimes get to be too much, as the first chapter begins with Anna going on a vacation with her parents and siblings. But before long, they realize just how important it is to have all the various members of their family around -- from the cousins to the uncles, aunties, and grandmother and grandfather. 
My children (7 and 4) both enjoyed this as a read-aloud, and I loved getting this little glimpse of a family living in Africa, though there are still some connections to North America, as Anna's mother is Canadian and she also has an (African-born) aunt who lives in America. I remember watching a TED talk by Chimamanda Ngozi Adichie talking about the danger of believing a "single story" about a person or place, but specifically Africa and the way the continent and its people are often portrayed in American media. Like Adichie, the author of this book, Atinuke, is Nigerian-born, and while we're not told which country Anna Hibiscus lives in, the characters and setting are portrayed in a familiar, loving way -- in a way that adeptly highlights both differences and similarities between the lives of Anna and the hypothetical American reader. 
While Anna's family appears financially secure, poverty is touched on in a couple chapters, and I thought it was handled especially well in chapter 3 when Anna wants to sell oranges like the girls she sees out on her street. It could be a good lead-in to discussing things like poverty, responsibility, and privilege. We're looking forward to reading more in this series!
Scrounged From: Amazon
Format: Paperback
Author: Atinuke
Illustrator: Lauren Tobia
Pages: 109
Content Advisory: None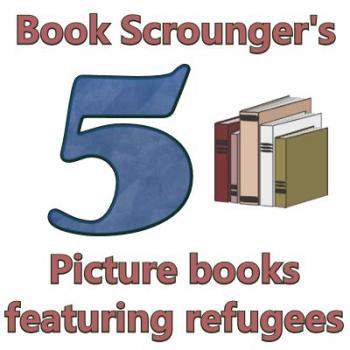 The topic of refugees is more important than ever. On World Refugee Day in 2017, the American Red Cross said that "there are more people displaced from their homes now than at any other point in recorded history." More than half of these many millions of refugees in the world are children. While the idea of millions of children being forced to flee their homes may not feel like a pleasant topic to bring up with children, it is also necessary to learn why and how to stand up for these vulnerable and valuable individuals. Here are some picture books that can help get that conversation started.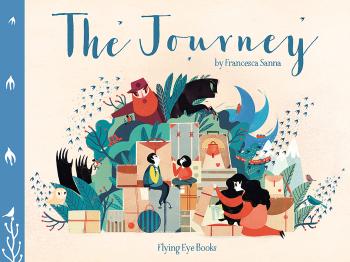 1. The Journey, by Francesca Sanna, was published in 2016. It's a beautifully illustrated story of a family that is forced to flee their home because of war. The story strives to be "neutral" in the sense of not portraying any particular region or ethnicity of the world, so while it is apropos to the current Syrian refugee crisis, it could be applicable to many other situations as well. There is also a fair amount of "allegory" in the story -- the guards are portrayed as giants, and "war" is simply visualized as dark hands reaching out to get the family. This mix of fantasy and reality may help children to visualize topics that would otherwise be too difficult, while also allowing parents/teachers to fill in information if they feel it's appropriate. The story may feel bleak, and while it isn't all tied up in a neat little bow at the end (which makes sense), the refugees look to the sky and see birds migrating, and this helps to give them hope that someday they will be safe and belong somewhere again.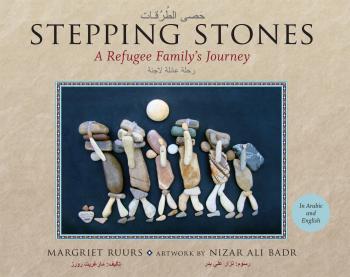 2. Stepping Stones is a uniquely illustrated book -- its images are stone art created by Syrian artist Nizar Ali Badr. While he has remained in his country, he says his heart is with the refugees who have fled. The text includes an Arabic translation of the English, so while the book obviously has ties to Syria and the Middle East, it still tells a story of fear, loss, and hope -- a refugee journey that has also happened in many places outside this context. It is amazing how simple "found" objects from the outdoors can be used to evoke such feeling. Full review here.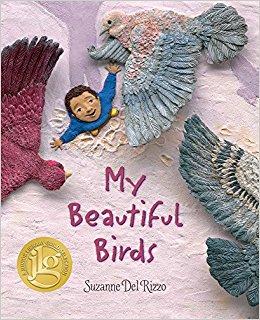 3. Unlike the previous books on this list, My Beautiful Birds specifically takes place in Syria. It tells the story of a boy who had to leave his pet birds behind when his family fled from violence. While his family adjusts to life in the refugee camp they end up in, he struggles and he misses his birds. But at the same time, he finds that birds can also help him to heal. This book is also uniquely illustrated, with images made from clay rather than painted or drawn. Like in The Journey, birds are used to symbolize hope and freedom.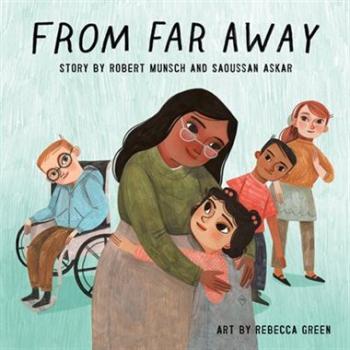 4. From Far Away is a refugee story that goes beyond the story of leaving one home and finding another. It focuses primarily on what happens after -- the period of adjustment during which a young girl named Saoussan has to learn how to live in Canada after fleeing violence in Lebanon. She wants to belong, but everything is so strange and she doesn't understand the context of many things (such as Halloween decorations) or the unspoken social expectations that are unfamiliar to her. This is her story, told in first person (and aided by Robert Munsch), of how she learned to adjust to a new life at school with new teachers and classmates. Full review here.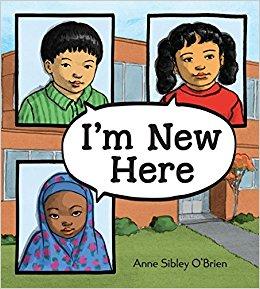 5. Unlike the other books in this list, I'm New Here does not deal specifically with a "refugee story" of fleeing one's home, nor does it actually state that any of the characters introduced here are refugees. But I think it's an important book because it helps to erase the "distance" that often seems to exist between us here in the United States and the refugee stories we read in the news. Regardless of how or why these children arrived in the United States, they are introduced to their new classrooms and set about trying to adjust to a new language and culture in a place where they know no one. While there is little narrative here -- we are mostly given vignettes of each character's experiences interspersed together -- this first-person glimpse into the lives of newly arrived children from Guatemala, Korea, and Somalia can help build empathy as we imagine what it would be like to not understand the words that those around us are saying -- to feel lost, and yet want very much to belong. As time goes on, these struggles give way to confidence for these children.
For more book recommendations relating to refugees, diversity, and other global cultural issues, see the book list (you can browse by theme) at I'm Your Neighbor.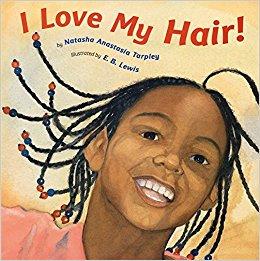 I Love My Hair!  is a book that portrays a girl named Keyana getting her hair brushed by her mother. It hurts and she doesn't like it, but when her mother is done, she reminds her that her hair is beautiful and she can wear it in any style she chooses.
This is a celebration of African hair, and I love the visual metaphors of different styles, such as "cornrows" showing her hair blending into a cornfield -- we also see other styles such as braids with beads, and the natural style, described as letting her hair go "any way it pleases." 
Toward the end, the voice changes to Keyana's: "I love my hair, because it is thick as a forest, soft as cotton candy." She says her favorite style is one ponytail on each side of her head, like wings, and that one day she might take off and fly!
Scrounged From: Our local library
Format: Paperback
Author: Natasha Anastasia Tarpley
Illustrator: E.B. Lewis
Pages: 32
Content Advisory: None

Blogs on This Site

Reviews and book lists - books we love!

The site administrator fields questions from visitors.

Like us on Facebook to get updates about
new resources