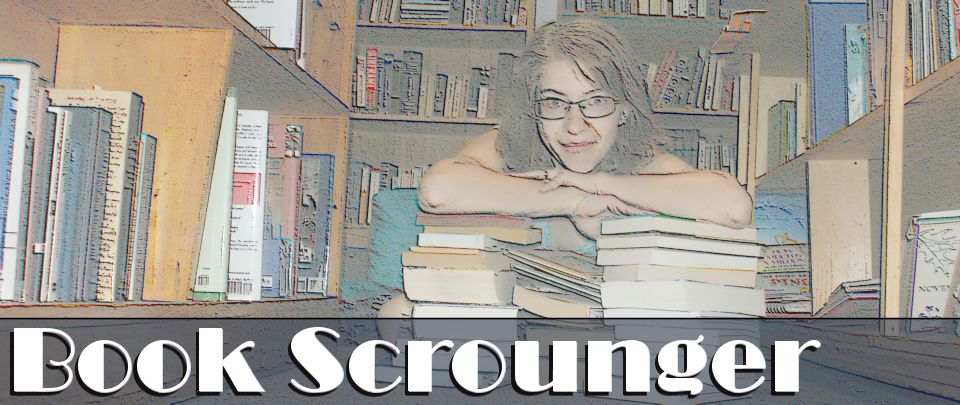 scrounge: /skrounj/ informal verb: to actively seek [books] from any available source
Category results for 'kindergarten'.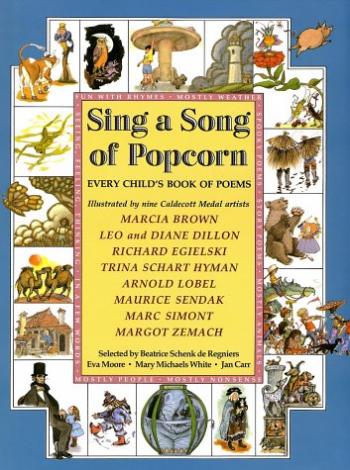 When I was approaching adulthood, there were times when I really didn't care that much for poetry. I felt like I didn't "get" many adult poems, and didn't really seek out reading them. I developed more appreciation for poetry in college, but this volume of poetry has helped remind me that I also appreciated poetry at a younger age.
Sing a Song of Popcorn was published when I was a toddler, and is a collection of poetry for children in which each section is illustrated by a different illustrator, including such well-known names as Arnold Lobel, Maurice Sendak, and Marc Simont. Each section includes a different topic of poetry, such as weather, animals, people, story poems, and more. As a child, I think the "Mostly Nonsense" section was my favorite, as it featured favorites such as "Eletelephony" by Laura E. Richards (I grew up a few miles from the elementary school named after her) and some limericks. I like how the different illustrators all have their own distinctive style. 
Other authors include: A. A. Milne, Robert Louis Stevenson, Robert Frost (I originally memorized "Stopping by Woods on a Snowy Evening" from this book), Ogden Nash, Edna St. Vincent Millay, and many more.
I've been glad to see my kids enjoying this book and picking out poems for me to read to them. Like me at the time, they are more drawn to the silly ones and not as much to some of the more abstract ones at the end (the "Seeing, Feeling, Thinking" section) -- but I enjoy those more now, so I think there's something here for everyone.
Scrounged From: A family gift as a child, and in a box of used books from my sister-in-law as an adult
Format: Hardcover
Author/Illustrator: Various
Pages: 160
Content Advisory: There is a section of "spooky" poems, some of which involve witches and ghosts, and the poem "Isabel" involves the protagonist cutting a giant's head off.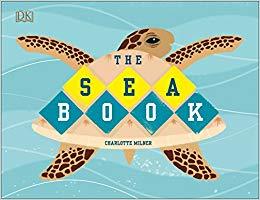 I really enjoyed Charlotte Milner's The Bee Book (see my review here), and even based a homeschool summer science unit around it. So I was happy for the chance to review The Sea Book, another installment (rhyming, even!) from the same author/illustrator. 
Like the previous book, this one features clear designs and colorful illustrations (with lots of blue, of course), and begins with the big picture of the oceans on our planet, and then "zooms in" to look at specific areas and ecosystems (such as coral reefs, kelp forests, and the arctic), as well many examples of the types of sea creatures that inhabit them. The blocks of text are fairly short and concise, but there are enough pages here that this would probably be best read in multiple sittings, at least if read to young children.
The last few pages focus on the problem of plastic trash in the ocean, and give some ideas for how we can help keep our planet clean. There is also a tutorial for how to make a reusable shopping bag out of an old T-shirt! I like how this section seems to flow in a straightforward manner from the rest of the book and takes the problem seriously without coming across as heavy-handed.
I think this one will be a great addition to our homeschool library as well.
(Thanks to NetGalley for the review copy.)
Scrounged From: NetGalley.com
Format: Kindle
Author/Illustrator: Charlotte Milner
Pages: 48
Content Advisory: None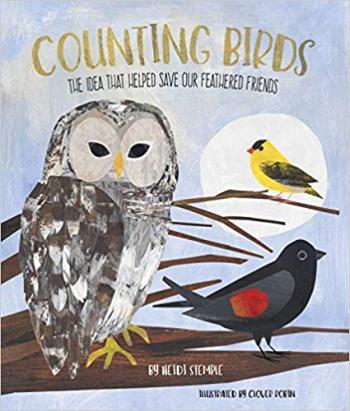 Counting Birds starts off as the story of a man named Frank Chapman, who decided to do something to combat what was a Christmas tradition in some places 100+ years ago: shooting birds for fun. 
His idea of an annual "bird count" has since developed into a massive citizen science project organized by the Audubon Society. This book celebrates the joy of discovery and conservation of our feathered friends, in a way that reminds me of The Sky Painter, which features another bird lover who also decided to find a way to depict birds without shooting them (see my review here).
That spirit of conservation is present here, displaying an attitude of enjoyment and appreciation of wild birds, and portraying the thrill of the "hunt" as well as the benefit this participation can be to science.
The last few pages give some more information on how the bird count works, and how the average citizen can participate. This is definitely something I'd like to be involved in someday, and would make a great homeschool project.
Oh, and, plot twist! When I read the page about calling owls, I couldn't help but think of Jane Yolen's Owl Moon. Turns out the author of this book is actually her daughter, who is the girl who goes owl calling with her father in Owl Moon. Nifty!
(Thanks to NetGalley for the review copy.)
Scrounged From: NetGalley
Format: Kindle
Author: Heidi E. Y. Stemple
Illustrator: Clover Robin
Pages: 32
Content Advisory: One scene shows a bunch of dead birds lying on the ground, but it's from a distance and not graphic.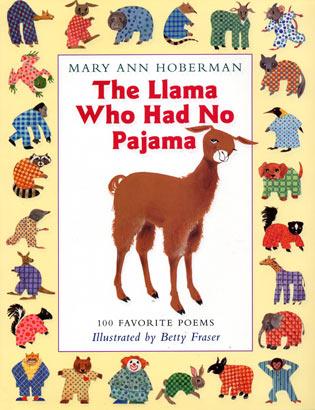 We really enjoyed Mary Ann Hoberman's clever rhyming story The Seven Silly Eaters (see my review here), and so I wasn't surprised that we also enjoyed her book of poetry for children, The Llama Who Had No Pajama.
Many of the poems contained in this book also contain elements of humor (as the title probably implies), but some also teach a little bit about nature (animals are a very common theme here) or involve relatable aspects of life for children (birthdays, growth, size comparisons, etc.) 
Overall this is a great way to introduce children to the variety, perspectives, and humor of poetry. We read this over the course of a kindergarten school year, but it should appeal just as much to other elementary ages, as some of the vocabulary might be a bit beyond a five-year-old -- but even so, this is a very fun way to learn new words!
Scrounged From: HomeschoolClassifieds.com (Sonlight Core A)
Format: Hardcover
Author: Mary Ann Hoberman
Illustrator: Betty Fraser
Pages: 68
Content Advisory: None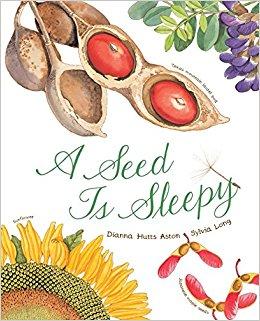 A Seed Is Sleepy is a wonderful nonfiction picture book that introduces children to the wonder of seeds. The illustrations are detailed and colorful, and the text manages to include important information in a way that is meditative and celebratory, without becoming too wordy or clinical.
The book covers seeds of all different sizes and types, and emphasizes the different ways seeds find to spread themselves out in order to germinate in new places. The process of germination is covered as well, and one of the most fascinating parts was a page that mentioned a seed from an extinct date palm tree that germinated after being preseved for over one thousand years!
Even though the book is poetic and quick to read, I still came away from it feeling like a lot of aspects of seeds had been covered, and was impressed again at the utter variety of seeds in the world. I'm looking forward to reading more from this series.
Scrounged From: Amazon
Format: Paperback
Author: Dianna Aston
Illustrator: Sylvia Long
Pages: 40
Content Advisory: None
Older posts
Understanding Coronavirus Spread
A Question and Answer session with Professor Puzzler about the math behind infection spread.
Blogs on This Site

Reviews and book lists - books we love!

The site administrator fields questions from visitors.

Like us on Facebook to get updates about
new resources